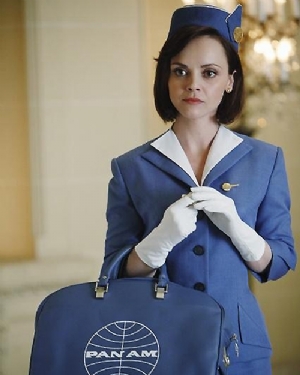 L.A. Woman: We think NBC was totally justified in developing this one. Boomtown and Justified mastermind Graham Yost has again partnered with the peacock, this time for a 1970's female spy drama. NBC ordered a script for the hourlong project, which Yost will write and executive produce. [THR]
The Rachel Zoe Project: Do you just die for Rachel Zoe's fashionable antics? You're in luck. Bravo has officially renewed The Rachel Zoe Project for a whopping fifth season. [Deadline]
The Hero: Finally, what my freshman roommate the TV world has long been waiting for — a reality competition program starring Dwayne "The Rock" Johnson. Johnson will mentor ten potential "heroes" who live in a house and are given a variety of challenges that test their brains, brawn, and morality. In the end, one player will be named a true hero. They will then be sent into a burning building filled with kittens. [Deadline]
The Good Wife: Looks like life post-Pan Am can go on. Christina Ricci will appear in CBS' hit legal drama The Good Wife, as a comedienne who uses her beauty for comedic effect. Of course, she'll seek out the services of Lockhart Gardner. [TVLine]
American Horror Story: She's ba-ack! Frances Conroy, who played the elder half of the sexually charged maid Moira, will return for season two alongside other season one vets Jessica Lange, Evan Peters, Lily Rabe, Zachary Quinto, and Sarah Paulson. Murphy tweeted that the actress would play "the ultimate angel."
Thrilled to announce Emmy nominee Frances Conroy is returning to AHS. Devils and angels this year...Frannie plays the ultimate angel.
— Ryan Murphy (@MrRPMurphy) September 6, 2012
Follow Shaunna on Twitter @HWShaunna
[PHOTO CREDIT: ABC]
MORE:
TV Tidbits: Jillian Michaels Re-Joins 'Biggest Loser' (Again)
TV Tidbits: Bryan Cranston Trades New Mexico for New York
TV Tidbits: Which 'Lost' Favorite Is Joining 'Once Upon A Time'?