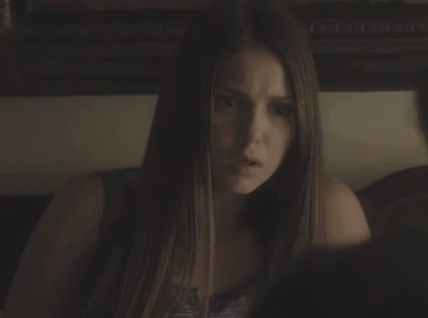 It's not quite October yet, but the CW is keeping Vampire Diaries fans baited and ready to go. 
Their latest offering comes in the form of brand new clip from the Season 4 premiere, in which Elena wakes up in her new form: vampire. 
Naturally, she doesn't want to accept her new fate, and employs the signature 
Nina Dobrev
 almost-tear. Stefan is caring and supportive, as usual. And Damon is accusatory — Stefan let Elena "die" (Damon doesn't know how hard she insisted that he save Matt first) and he didn't even have the benefit of knowing that she'd be relatively okay after all was said and done. 
This, my vampire-loving friends, is a room full of fear, guilt, regret, and anger. Sounds like our favorite supernatural soap is starting off on the right leather-boot-encased foot. 
The Vampire Diaries returns October 11 at 8 PM on the CW.