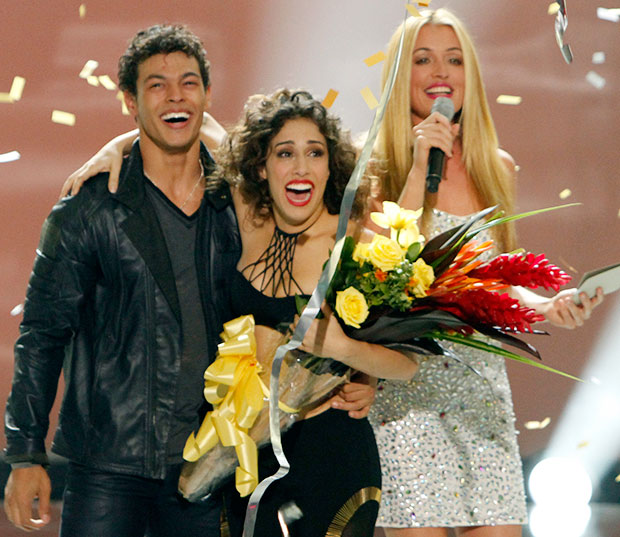 It was a crazy season for So You Think You Can Dance, one that will be discussed much more in-depth in our recap tomorrow, but for fans of the show, there is reason to rejoice immediately as Chehon Wespi-Tschopp and Eliana Girard were named the male and female winners of this season's competition!
This is the first season to choose both a male and female winner, so while the odds to win were much greater than in years past, the competition was no less intense. Final four contestants Cyrus Spencer and Tiffany Maher joined Wespi-Tschopp and Girard for the two hour finale which included performances by The Dragon House and Carly Rae Jepson (and no, she did not perform "Call Me Maybe"). For the performer's routines, the judges played favorites and decided which the dancers should revisit. Afterwards, the final four each did a reprise of their own choosing.
Are you happy about the winners? Surprised? Sound off in the comments and stay tuned for our full recap tomorrow!
[Photo Credit: FOX]
Follow Alicia on Twitter @alicialutes
More:
'So You Think You Can Dance' Recap: There Is Something to be Said for Having Tact, Nigel
'SYTYCD' Recap: America Is Silenced Once Again
'So You Think You Can Dance' Recap: Judges' Pet Lives To See Another Day