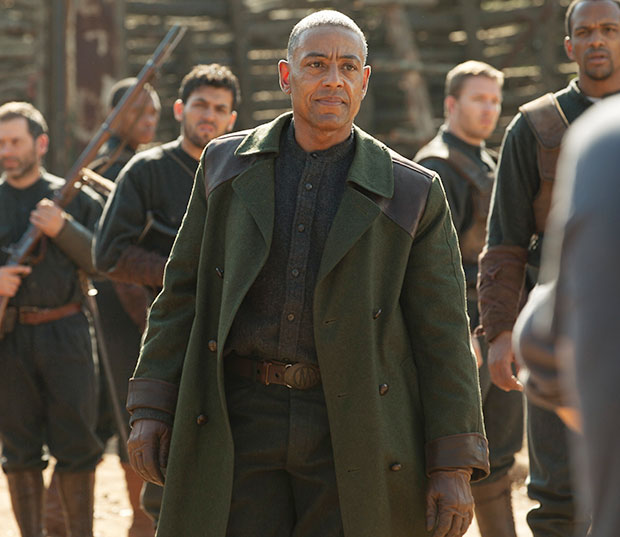 It seemed unlikely after the network spent a decade muddling around in fourth place, but NBC is on top. That's right, the network has been, for the moment, at the top of the ratings block in the 18-49 demographic for the past two weeks, thanks to The Voice, Revolution's spectacular debut ratings (11.7 million viewers), and better-than-expected numbers for both The New Normal and Go On. Only time will tell if NBC can keep this up, and as other networks begin to roll out premieres in the last week of September and throughout October, competition will get steep. But for now, NBC is enjoying the fruits of their labors that began during the London Olympics. They deserve a pat on the back for the moment. 
Now, the last time NBC was on top, before the network slowly started to lose its ratings grip in late 2000, the world was a very different place. And, seeing the Peacock gain such traction, we can't help but remember back to the old days. Back to the time of Must See TV and, yes, Ross and Rachel. Back to a time when Kelsey Grammer was Frasier, and not the outspoken actor who dumped a Real Housewife of Beverly Hills. Back to 1999. 
And in case you aren't just swelling with memories of 1999, we've painted a glossy picture of what it was like back then:
Bill Clinton was still the P.O.T.U.S... and he'd survived that whole Monica Lewinsky thing. Almost.
Brad Pitt and Jen Aniston were still a couple.
Pierce Brosnan was James Bond.
We didn't have iPods yet. They were introduced in 2001. It was all about the Discman, you guys.
Britney Spears was an incredible dancer. 
AOL Instant Messenger away messages were our Facebook status updates, but with neon colors and lots of this: *~~OmGgGgG!~~*
Mark McGwire and Sammy Sosa were embroiled in a Home Run Record race. And McGuire hadn't yet been outed for steroids.
The PlayStation 1 was a technological revelation.
*NSync vs. Backstreet Boys was a hot-button debate. (And Backstreet was the wrong choice. [Ed. WRONG, Ramen Hair.])
Pokemon was just about the coolest thing ever.
We all knew the lyrics to "Nookie."
American Pie was somewhat of a sexual awakening. 
There were only three Pixar movies: Toy Story, A Bug's Life, and Toy Story 2. 
We thought the Y2K bug was real and that it could possibly end civilization, but we still spent our time looking for these ridiculous glasses. 
Jar Jar Binks began ruining lives in Star Wars: Episode 1: The Phantom Menace. 
[Photo Credit: NBC]
More:
SNL Promos: Joseph Gordon-Levitt Will Cut Himself In Half
Thank You, Ben Folds Five, For Reuniting and Resurrecting 'Fraggle Rock'