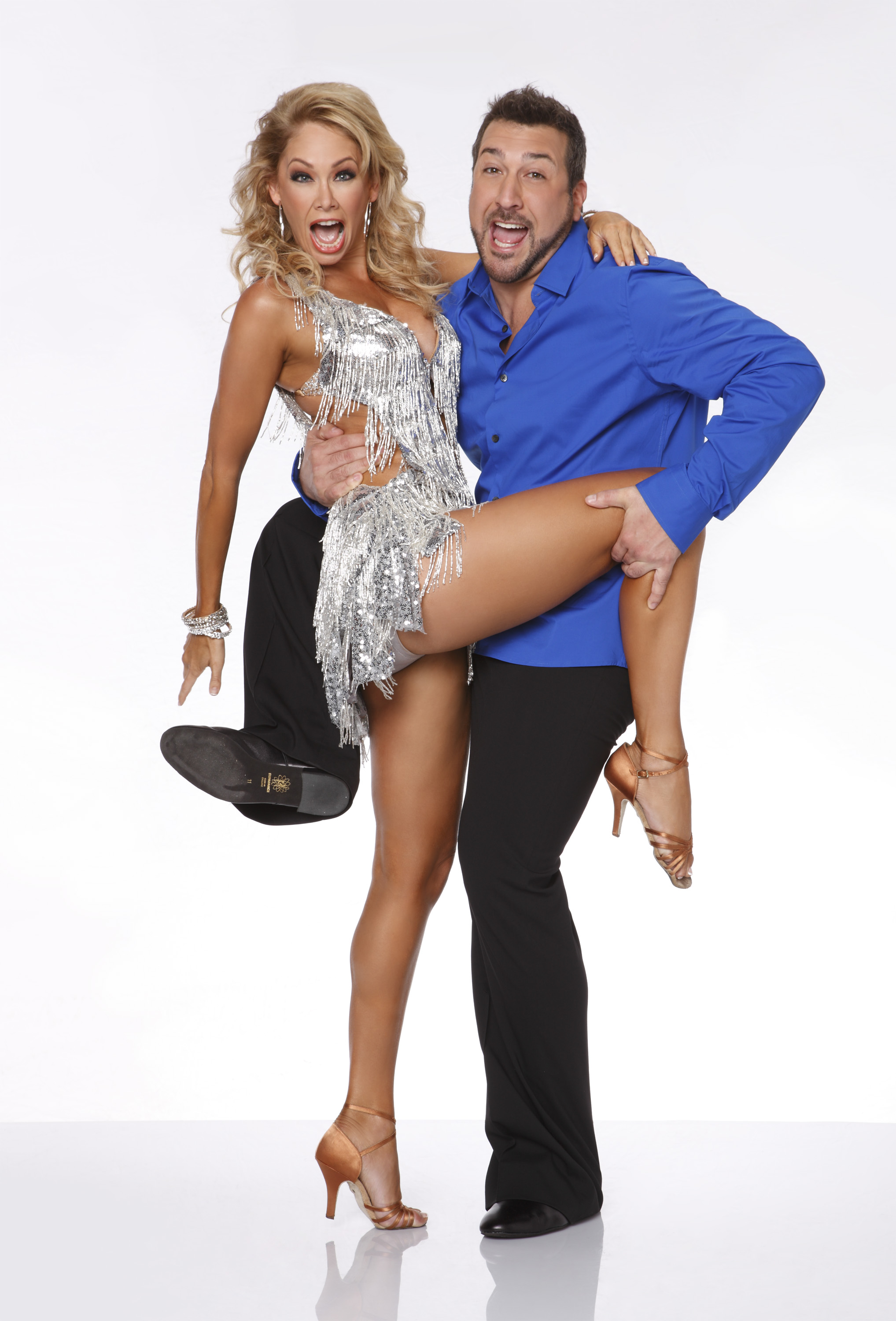 The dancing constellation is burning a little less brightly tonight, as Joey Fatone and his partner, Kym Johnson, were eliminated from Dancing With The Stars: All-Stars. Twitter fans reacted with understandable outrage when last night's lowest-ranked dancers, Bristol Palin and Kirstie Alley, remained safe, while Fatone and Johnson, as well as Hélio Castroneves his partner Chelsie Hightower, were sent to the bottom two.
But America ultimately has the final say, and it was former 'NSYNC-er Fatone's time to go, after his quickstep failed to live up to expectations. Be sure to check in later for Jennifer Temple's full recap, and in the meantime, you can listen to your old 'NSYNC CDs on loop in honor of another boy-band member's tragic fall from grace.
Follow Shaunna on Twitter @HWShaunna
[PHOTO CREDIT: ABC]
MORE:
'Dancing With the Stars: All-Stars' Recap: Rydell High's Accidental 60th Reunion
'Dancing With the Stars: All-Stars' Recap: Cheetahs and Sequins and Bieber, Oh My!
'Dancing With the Stars: All Stars' Premiere Recap: Lip Service