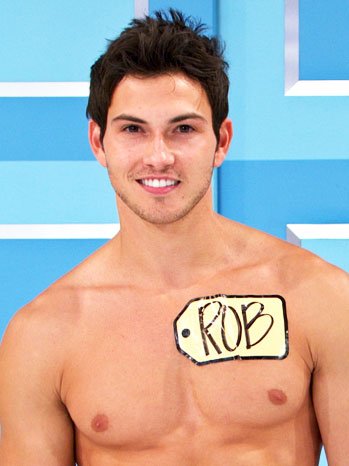 When The Price is Right made its TV debut in 1956 girls everywhere were jumping for joy at the thought of a new vacuum cleaner and shiny free car. Guys on the other hand? They were more excited about the show's hot female models. But all that is about to change. (Don't worry, the girls aren't going anywhere.)
After years of Bob Barker — and more recently funnyman Drew Carey — being the only form of "male eye candy", CBS has announced it is adding another man to the mix. After a month-long search, the network has chosen 24-year-old Rob Wilson to appear alongside the showcase showgirls starting October 15. The Boston-area actor will join the ladies for a minimum of one week, doing his best to bring attention to things like washing machines and grocery items.
After 56-years on the air, it was about time someone realized that the only people on the show who were scantily-clad were the girls. It was that, or no one wanted to see Carey prancing around in a bathing suit. Either way, we're just excited for the change of scenery.
[Photo Credit: CBS]
More:
Bob Barker Snubbed? Believe It Or Not, This Is Not The First 'Price is Right' Scandal
Are Game Shows Sexist? 'Price is Right' Seeks Its First-Ever Male Model
The Deals So Far: Inside The Networks' 2013-2014 Development Season