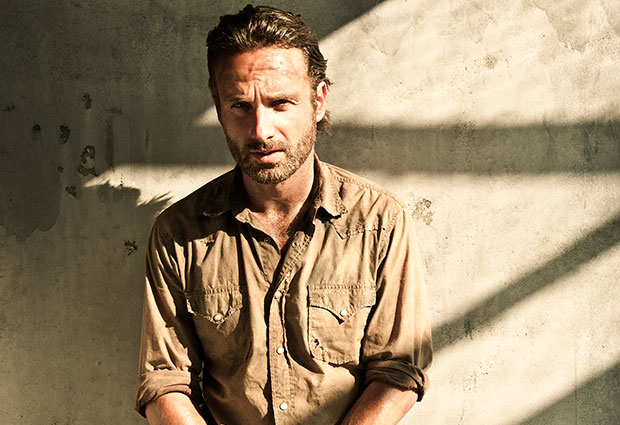 When we last saw The Walking Dead's Grimes Gang, the group was in shambles: Hershel had lost his farm, Rick and Lori basically lost their marriage when it was revealed that Rick had killed Shane, they all lost hope when they learned that all of humanity carried the walker virus, and they also all lost Andrea, but didn't really seem to care. When next Sunday's season premiere kicks off, the Gang hasn't really made much progress — they're still aimlessly searching for some new digs in the middle of a highway, and Carl is still wearing that stupid hat.
Fortunately, now they're a little bit more prepared — the Gang knows which directions the walkers are coming from. But unfortunately, they're coming from, well, pretty much every direction. What will the Grimes gang do? Check out their decision-making process below:
The Walking Dead premieres Sunday, Oct. 14 at 9 p.m. ET/PT.
Follow Shaunna on Twitter @HWShaunna
[PHOTO CREDIT: AMC]
MORE:
'The Walking Dead': Is That Carl or Mini-Rick? — EXCLUSIVE PHOTO
The New 'Walking Dead' Key Art Looks Oddly Familiar, Don't You Think?
'Walking Dead' Season 3 First Look: Zombies, Samurai Swords and the Prison