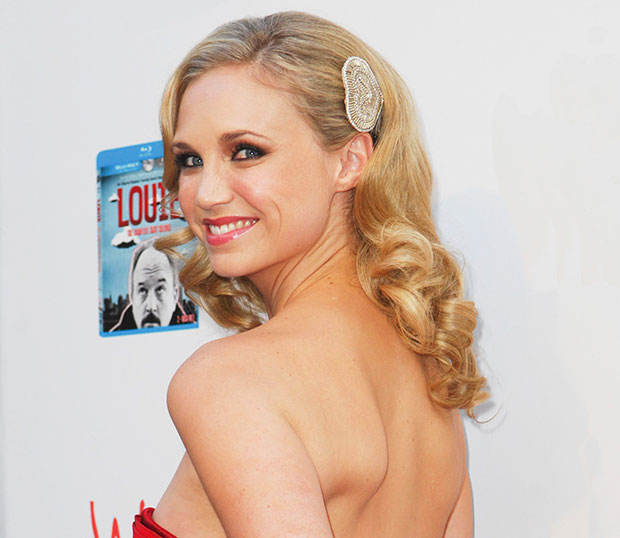 Looks like our favorite talking dog owner will play an animal lover once more! Fiona Gubelmann, popularly known as Wilfred's blissfully unaware owner, will shake things up for the boys over on Animal Practice. NBC tells Hollywood.com exclusively that Gubelmann will play Tinsley French, the appropriately named wealthy socialite owner of a cockatoo that keeps "mysteriously ingesting chocolate." (Hey, NBC, we solved the mystery: It's because chocolate is delicious.)
Of course, Tinsley's looks won't go unnoticed amongst the male employees of Crane Animal Hospital — while George (Justin Kirk) tries his best to manage Tinsley's eccentric grandmother (Christina Pickles), Doug (Tyler Labine) will try to romance Tinsley. Err... no offense Doug, but we're thinking this might not go your way.
Animal Practice airs Wednesday nights at 8 p.m. ET/PT on NBC.
Follow Shaunna on Twitter @HWShaunna
[PHOTO CREDIT: Wenn]
MORE:
Behind the Scenes at 'Animal Practice': The Cast Talks Sex, Slapstick, and Snake Pee
Exclusive 'Animal Practice' First Look: Meet Fall TV's Hottest Star — VIDEO