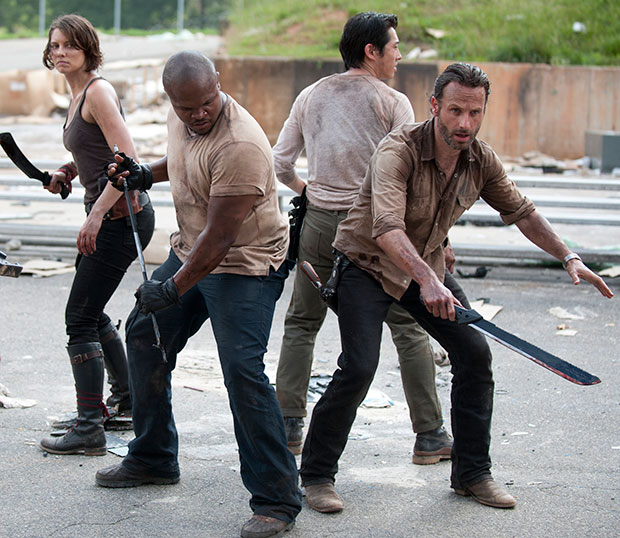 If I were a mad scientist and was working at AMC today, I would look over the overnight ratings report and throw my arms over my head and shout, "It's alive. It's alive!" Yes, The Walking Dead did monster ratings and slew the competition (no puns barred, people) with a massive 10.9 million viewers last night, which is a high for the series, 1 million more that watched the second season finale, and a new record for cable dramas.
In honor of The Walking Deads major success and to put the always complicated TV ratings in perspective, we're going to look at last night's numbers by comparing shows to famous movies in the Night of the Living Dead franchise. Get your axes, shotguns, and other zombie fighting tools ready.
Night of the Living Dead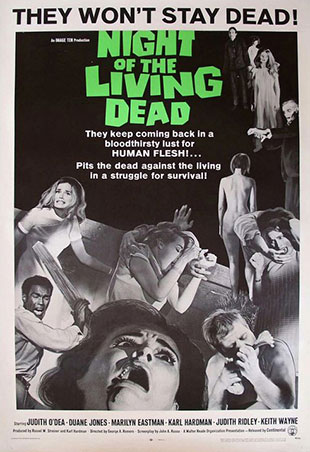 The mother of all zombie movies is the only adequate comparison for The Walking Dead, the mother of all cable dramas. The show had 10.9 million viewers, most of which were in the 18-to-49 demographic that advertisers crave like the undead crave fresh brains. If you factor in the rerun of the same episode an hour later, the show had more than 15 million viewers. That's more than any of the broadcast networks entertainment shows did. It's also not on Dish, as AMC lets you know at every possible moment, so if those viewers were factored into the equation, it would be even bigger. Sunday night has a new juggernaut, and it's on cable. Go figure.
Return of the Living Dead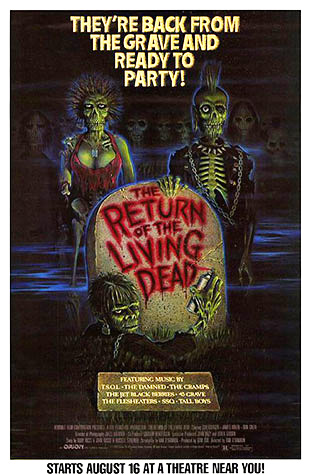 Just like a zombie problem you can't get rid of, we have the same problem with sports. Every fall they come messing up our DVRs and getting millions of viewers so that networks care more about them than the rest of us. Stupid sports. The biggest victory of the night, next to Walking Dead, was the Packers and Texans game on NBC with 17.1 million viewers. The 7 PM game on Fox similarly got 17 million viewers. Man, are we gonna have to start paying attention to this crap? Maybe not. The baseball game on Fox during prime time only had 6 million viewers. Maybe this isn't as popular as we thought.
The Day of the Dead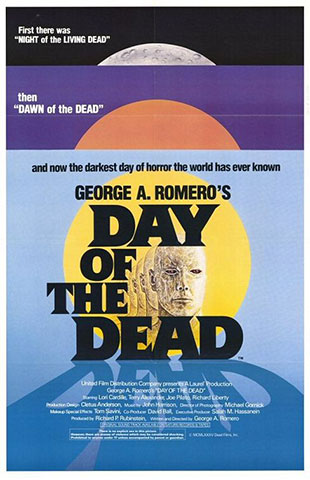 Every dead deserves its day, but now the movies are starting to get obscure. This goes for ABC, whose Revenge was up slightly last night to 8.2 million viewers, but Once Upon a Time and 666 Park Avenue both slipped a little bit to 9.1 and 4.9 respectively. It sounds like 666 is going to be meeting its maker in no time. At least we know where it will be spending the afterlife.
Survival of the Dead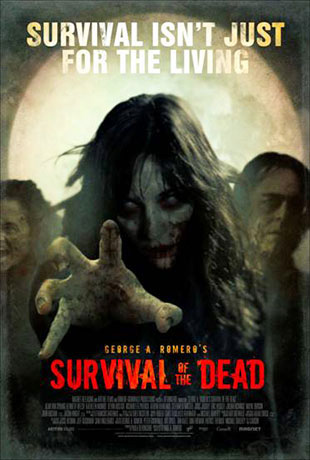 Some shows will continue surviving on and on forever, even when their audience is dead. The same goes for CBS and it's Sunday slate. Plenty of people watched The Amazing Race, The Good Wife, and The Mentalist, 9.4, 9, and 10.6 million people to be precise, but they were still the lowest rated shows in terms of the young audience. They're trying to win like a swarm of zombies, hoping quantity versus quality will overcome their competitors.
Follow Brian Moylan on Twitter @BrianJMoylan
[Photo Credit: AMC]
More:
Fun With Ratings: 'Once Upon a Time' Sees Fairy Tale Ratings, '666 Park Avenue' Is a Fright
Fun with Ratings: 'Vegas' Gamble Pays Off For CBS, No Luck For 'Mindy' or 'Ben & Kate'
Fun with Ratings: No Mystery Behind 'Elementary' Popularity or 'Big Bang' Victory
From Our Partners:

NY Comic-Con: 34 Crazy Costumes
(Moviefone)

(Moviefone)