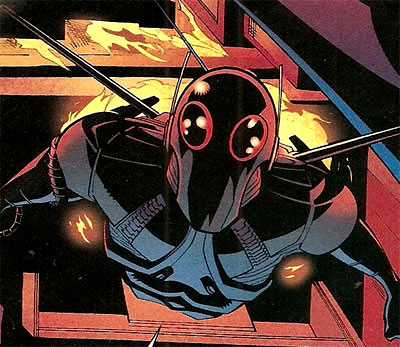 Arrow has already boasted a long list of DC Comics characters that either have appeared or are scheduled to appear on the CW's freshman drama. And that list just grew even more.
Andrew Dunbar has just been cast to portray DC Comics' Firefly in the tenth episode of Arrow. The CW version of the DC Comics character will be a firefighter named Garfield Lynns who was horribly burned on the job three years ago. He never recovered, mentally or physically, and thus transforms into a villain.
Even though he is said to not have recovered physically, I doubt he'll be really and truly ugly. This is the CW, people: Beauty and the Beast boasts the most attractive "beast" I've ever seen...
Other DC Comics characters appearing on Arrow are Deadshot, China White, Deathstroke and The Huntress.
Follow Sydney on Twitter @SydneyBucksbaum
[Photo Credit: DC Comics]
More:
'Arrow' React: Laurel Lance, What Are You Doing?!?
'American Horror Story' By the Numbers: A Cut Above the Rest
TV Tidbits: 'Gossip Girl' Gets a Finale, 'Common Law' Gets the Ax
MTV's 'Teen Mom 3' Cast Revealed
(Celebuzz)

Kim Kardashian, Kanye West, Kourtney Kardashian, and Scott Disick Dress Up As Batman Clan for Halloween in Miami (PHOTOS)
(Celebuzz)