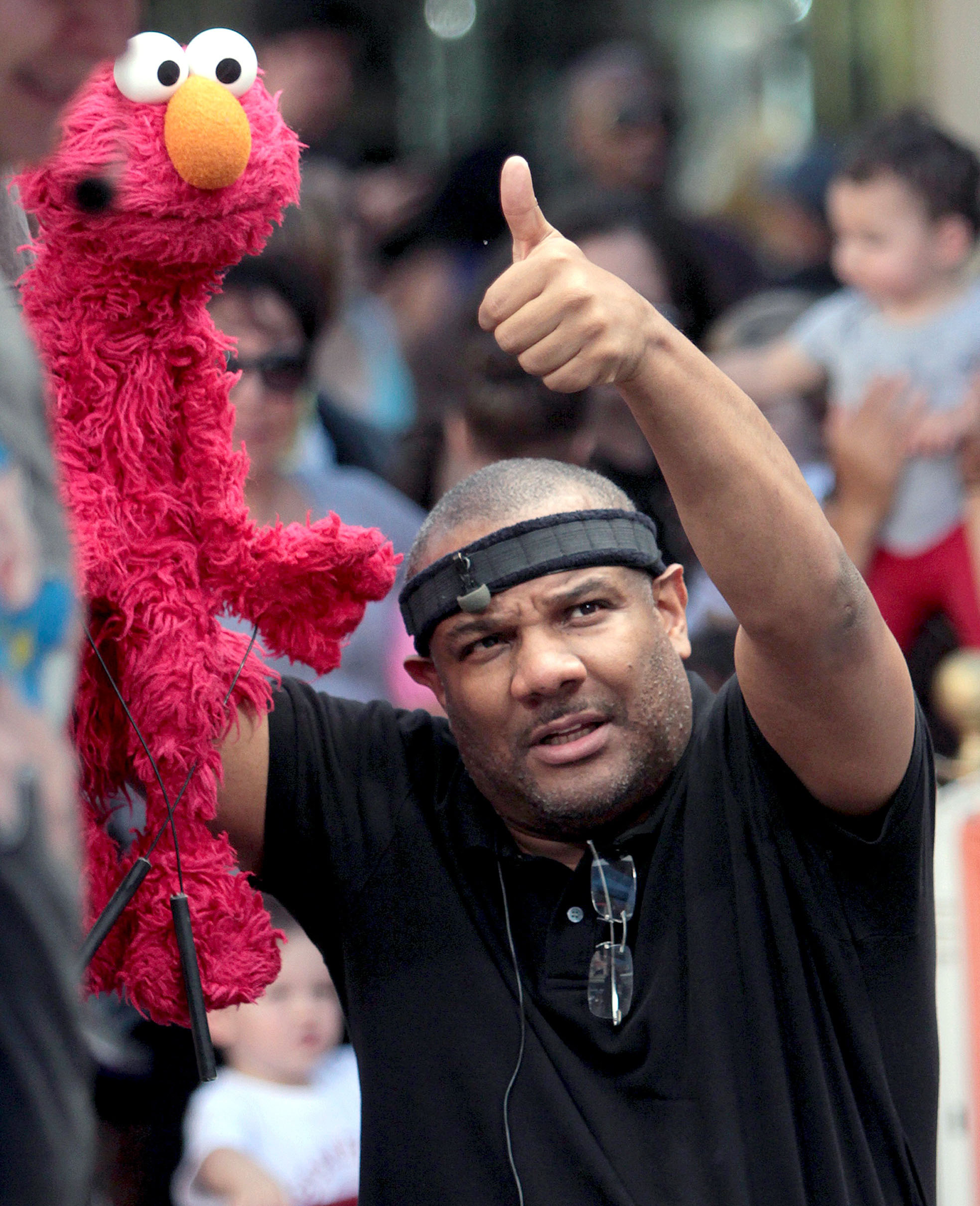 News that will certainly tickle fans of Sesame Street's Elmo: Just 24 hours after Kevin Clash announced he would take a leave of absence from the PBS series following an accusation that he had sex with an underage man, Clash's accuser has recanted his allegation. The New York Times reports the accuser's law firm, Andreozzi & Associates, released a statement reading that "he wants it to be known that his sexual relationship with Mr. Clash was an adult consensual relationship ... He will have no further comment on the matter."
The voice actor also responded, saying via his rep that "I am relieved that this painful allegation has been put to rest. I will not discuss it further." PBS also weighed in on the matter, telling Hollywood.com via a statement that the organization is "pleased that this matter has been brought to a close, and we are happy that Kevin can move on from this unfortunate episode."
The accuser told Sesame Workshop last summer that Clash began a sexual relationship with him when he was 16 years old. The organization had investigated the matter and believed the claims were unsubstantiated (but had disciplined Clash for violating "company policy regarding Internet usage"). TMZ's discovery of the accusation, however, led to Clash's leave of absence.
On Monday, the voice actor admitted via a statement that he had a relationship with the accuser, but it was one "between two consenting adults." Since TMZ made the ordeal public, the gossip website also published an email from Clash to the accuser in which the voice actor wrote, "I'm sorry that I keep talking about sex with you, its driving me insane." Sesame Street Workshop has not yet responded to questions as to when Clash might return to the series.