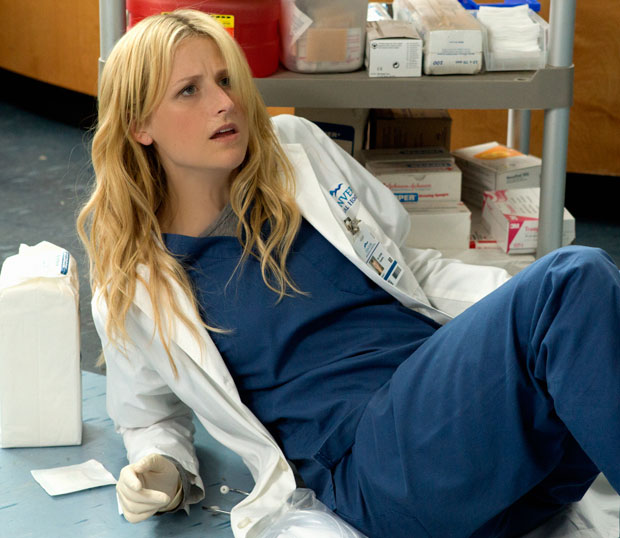 Emily Owens, MD — The CW's freshman drama about a productive in work, clumsy in life medical intern — has been axed by the network. The CW will not be picking up additional episodes from the series, which stars Meryl Streep's daughter, Mamie Gummer. Emily Owens will wrap production on its 13-episode original order next week, and air the remaining episodes. Developing...
Follow Shaunna on Twitter @HWShaunna
[PHOTO CREDIT: Jack Rowand/The CW]
MORE:
Scriptapalooza: 'Emily Owens,' 'Beauty and the Beast,' '666 Park Ave,' 'Last Resort' Get Orders
'Emily Owens, M.D.' Stars Tease the Show's Steamy Love Triangle
The Ax Factor: 'Arrow' and CBS Dramas Hit Their Mark, 'Emily Owens' is DOA

'Two and a Half Men' Star Says Sorry: Sincere or Lame Apology?

'X-Men' Sequel: Huge Casting News!