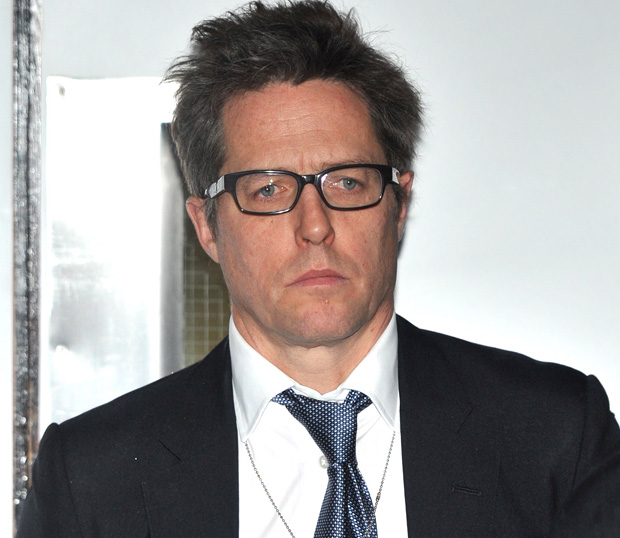 If you've ever wondered what Hugh Grant is really like, Jon Stewart thinks he has a good idea after the British star appeared on his show back in 2009.
Stewart recalls the Daily Show appearance while talking with Stephen Colbert, "He's giving everyone sh-t the whole time, and he's a big pain in the a--." Because of that, he says, he has banned the guy he dubs his least-favorite guest. "And we've had dictators on the show."
Grant was on the program to promote his box office bomb, Did You Hear About the Morgans?, where he starred alongside Sarah Jessica Parker. But the actor was unhappy with the clip the studio sent. "What is that clip? It's a terrible clip." To which the quick-witted host replied, "Well, then make a better f--kin' movie."
[Photo Credit: Daniel Deme/WENN]
More:
Hugh Grant on Acting in 'Pirates!': 'Alone in My Kitchen, Experimenting With Voices'
Hugh Grant Almost Replaced Charlie Sheen on 'Two and a Half Men'

Kim Kardashians Best Bikini Moments (PHOTOS)

Brooke Mueller Overdose? Rep Speaks About New Drama For Charlie Sheen's Ex