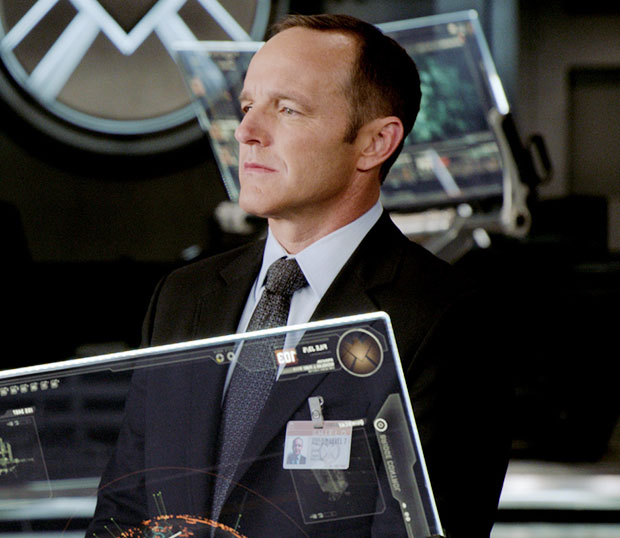 The world has yet to be graced with the pilot for Joss Whedon's small screen take on the Marvel universe's S.H.I.E.L.D. agency — even ABC Entertainment President Paul Lee, whose network is producing the anticipated Avengers spinoff, has yet to see Whedon's concoction. But that doesn't mean Lee isn't already a fan. The Television Critics Association allowed Lee a platform to discuss the prospects of ABC's potentia S.H.I.E.L.D. series, which he believes will be a go. "We're very hopeful that [the pilot is] going to move forward to series," Lee said on Thursday. "We haven't yet seen the pilot, [but] we fast-tracked that before the others and we're going to see it a lot earlier than the other ... we'll build our marketing campaign early for it."
Lee isn't just going on blind faith — he confirms that "the script's great," and that "Joss is wonderful to work with." Speaking more vividly, Lee assures fans that Whedon will bring the same character, humor, and excitement to the series that he did to his The Avengers movie. "Marvel has the ability to bring the whole family around it. The truth about Joss is he has some great relationships in [S.H.I.E.L.D.]. There are a lot of really funny male/female relationships. Very flirtatious ones that go through it. But it's also Joss, too, and it's Marvel, and there's a lot of action to it."
From a business perspective, Lee seems to consider S.H.I.E.L.D. a worthy endeavor: "We do see [it] as the possibility of a show that we can bring both men and women and kids to." On this token, Lee adds that ABC has "more co-viewed shows than any other network ... we have something like eight of the top 20 co-viewed shows on television."
Are you as optimistic about Whedon's S.H.I.E.L.D. pilot turning to series as Lee is?
[Photo Credit: Walt Disney Pictures]
More:
'S.H.I.E.L.D' Casting Update: Joss Whedon Nabs 'ER''s Ming-Na Wen
2013 Oscar Nominations: See the Full List of Nominees Here!
'Arrested Development' Season 4 Will Not Disappoint: Here's Proof

Megan Fox's 12 Hottest Moments (Moviefone)

Ryan Gosling's 'Airbrushed' Abs: Plus 19 More Reasons We Love the Actor (Moviefone)