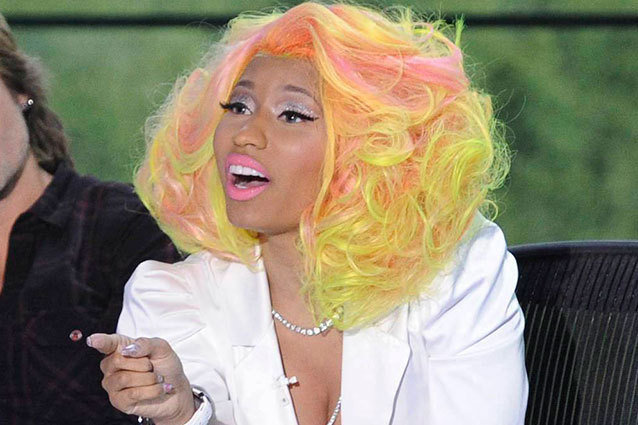 Nicki Minaj had a rough night on Thursday's episode of American Idol. Almost every word out of her mouth was met with ardent and extremely vocal anger from the crowd. (See: booooooooo.) But when we spoke with Idol host Ryan Seacrest at the Idol Across America event in New York on Friday, he had nothing but support for the polarizing judge.
RELATED: 'Idol' Recap: The Crowd Vs. Nicki Minaj
"She's very good at speaking her mind and being honest, and I think her heart is in the right place," says the seasoned TV and radio host. "She's trying to tell [contestants] what she thinks will help them get better or make it through because she takes it seriously. I've known her for a long time so I wasn't so surprised that she was good at judging."
But despite his kind words, audiences and fans still seem to be at odds with the judges as the season ramps up toward the live shows. It begs the question of what the judges see that the audience is apparently missing. "When you are in that theater, it can sound a little different," Seacrest says. "I do think the judges are doing their best to pick a full-rounded contestant that's got the best voice and that can make a connection, and that they think or deem as memorable."
RELATED: Ryan Seacrest is All That's Left of the 'Idol' Brand
However, the judges are about to hand the reins over to the voting public, and things could change quickly. "The public is going to decide [next week], so if they disagree now and they keep disagreeing then they can override everything," adds Seacrest.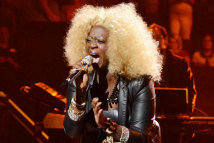 When the public does start deciding, there's one contestant whose fate is going to be very precarious: Miss Controversy herself, Zoanette Johnson. From her eccentric audition performance of "The Star Spangled Banner" to her Las Vegas rendition of "The Circle of Life" from The Lion King, Zoanette has been turning heads all season and causing many fans to wonder what the judges see in her confounding stage presence. Seacrest, however, sees why Zoanette is still around. "My take is that [her performance] was full of volume from the hair to the voice, and I didn't forget about it," he says. "The more you see her, she's actually like this den mother with the contestants. They all hang out with her."
RELATED: 'Idol' Recap: The Judges Love Zoanette
Perhaps Zoanette's detractors have judged her too quickly. Of course, we'll find out just how accurate those worries are next week when the Top 20 take to the Idol stage for live shows and, more importantly, live eliminations. American Idol's Top 20 perform live next Tuesday and Wednesday at 8 PM ET. 
Follow Kelsea on Twitter @KelseaStahler
[Photo Credit: Michael Becker/Fox (2)]
---
From Our Partners:


Justin Bieber Celebrates 19th Birthday, Loses His Pants (Vh1)


60 Celebrity Bikini Bodies: Guess Who! (Celebuzz)