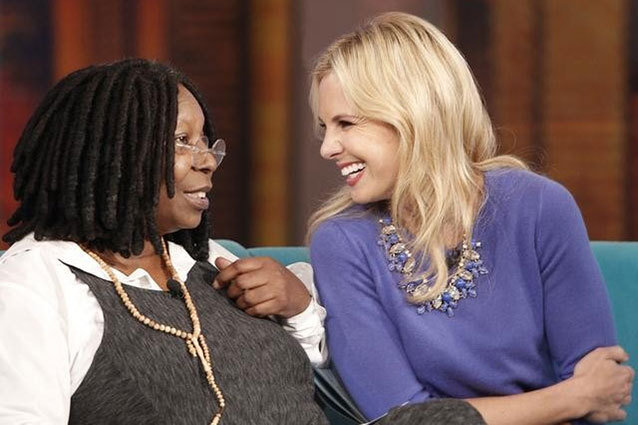 Everyone is getting all excited that Eliasabeth Hasselbeck, a scarecrow that Barbara Walters found at the Republican National Convention and brought to life with magical fairy dust but never brought to the Wizard for her helping of brains, was fired from daytime chatfest The View. As much as many liberal leaning people would like it to be true, according to ABC the allegations are false. 
"Elisabeth Hasselbeck is a valued member of The View and has a long term contract," says Lauri Hogan, ABC Entertainment Group's Publicity Director. Considering news broke yesterday that Joy Behar — the only originating member of the panel that is still left — announced she would be leaving, it would make sense that producers would try to scuttle Hasselbeck at the same time.
RELATED: Who Should Replace Joy Behar on 'The View'?
The story sprung from an Us Weekly exclusive that said the star's contract had not been renewed  after research discovered that viewers thought she was too extreme, right-wing, and not likeable. What sort of research did this entail? Actually watching the show? That should be research enough. And while that research is probably still true, the consequences, at least for now, appear to be false.
---
From Our Partners:

Kim Kardashian's Maternity Style: So Wrong? (Vh1)


60 Celebrity Bikini Bodies: Guess Who! (Celebuzz)