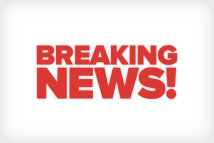 Sad news for devotees of Mike White and Laura Dern's under-the-radar (but excellent) HBO dramedy Enlightened: HBO has pulled the plug on the critically loved but low-rated show after two seasons.
Buzzfeed first reported the cancellation, with sources close to the production confirming to the outlet that it was over. The network has now officially confirmed the news, saying in a statement, ""It was a very difficult decision. We've decided not to continue Enlightened for a third season. We're proud of the show and we look forward to working with Mike White and Laura Dern in the future."
RELATED: 'Enlightened': Amy's Journey is Far From Over
Creator/star White told Hollywood.com before the Season 2 finale that he purposefully planned a satisfying ending because he knew the show might not get renewed (and he also meticulously outlined the season just so he'd cover all his bases from a storytelling perspective).
Unfortunately, the first reason was more prescient. White said although Season 2 had a definitive end point, he'd already planned potential storylines for a season 3. "Obviously there's personal stuff with Amy left unexplored," White said, including her relationship with her on-the-mend ex-husband Levi (Luke Wilson). "Certainly at the end of the [second] season, it's not clear if they are going to rekindle their relationship. Or is it now a friendship? If we had another season, there's more shoes to drop with them and more interesting ways to explore their relationship."
RELATED: Mike White on Possible 'Enlightened' Season 3
On a brighter note, however, fans can relish in the fact that Enlightened had quite possibly the best final words of any TV show ever. "There is only one life," Dern's Amy says in the Season 2 finale. "There is so much I don't understand, but this I know, you can wake up to your higher self, you can be patient, and you can be kind. You can be wise and almost whole. You can walk out of hell and into the light. You don't have to run away from life your whole life, you can really live. And you can change. And you can be an agent of change."
How devastated are you that HBO has canceled Enlightened?
Follow Jean on Twitter @hijean
---
You Might Also Like:


Topanga's Revealing Lingerie Shoot: Hello '90s!


25 Stars Before They Were Famous