Before it was a kickstarter movie-making revolution, Veronica Mars, whether we knew it or not, was a veritable hotbed of future stars (and a few throwbacks).
RELATED: Will Logan and Veronica Reunite in the 'Mars' Movie?
While we were gobbling up Veronica's (Kristen Bell) witty reparte and her ever-present sleuthing (okay, and sometimes her romantic entanglements) we were witnessing the birth of a number of stars, including Jessica Chastain, Aaron Paul, Adam Scott, Dianna Agron, and even the man who thankfully brought us New Girl's Schmidt, Max Greenfield.
RELATED: Why Veronica Mars' Return Matters
Don't remember seeing these beautiful and handsome faces flash before your eyes? That's okay. I can refresh your memory. For example, Chastain played Veronica's pregnant neighbor who suddenly goes missing. What happened to her? If you know Veronica, you can probably guess that it all turned out alright, but you can bet we're going to make you check out the gallery for all the nitty gritty details about Chastain and her fellow stars' Mars guest spots. 
GALLERY: 15 Surprisingly Famous Veronica Mars Guest Stars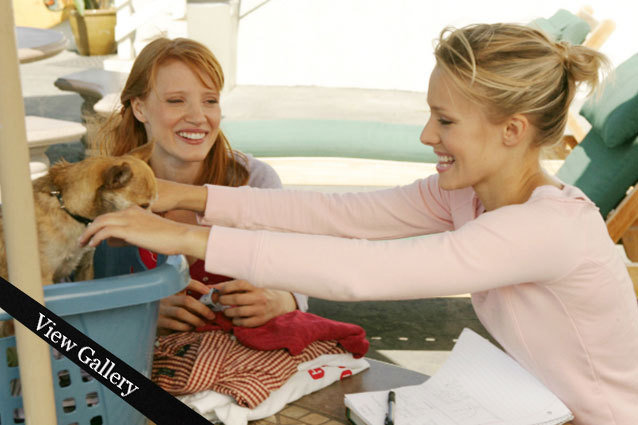 Follow Kelsea on Twitter @KelseaStahler
[Photo Credit: WB]
---
You Might Also Like:


Topanga's Revealing Lingerie Shoot: Hello '90s!


25 Stars Before They Were Famous