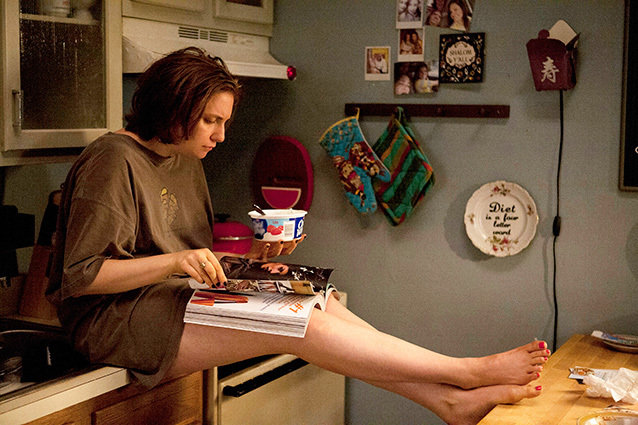 Want to spend a lot of your parent's hard-earned cash money to live out your nouveau-dreams of living it up in Brooklyn like the truly modern twentysomething struggling artisté that you just know you are? Love the HBO show Girls? Believe yourself to be a Shoshanna or Marnie (no Hannahs or Jessas allowed!!) type? Then look no further than this Craigslist ad, a haven for the flawed and foible-fueled twentysomethings searching for something truly unique to their experience — right in the heart of Williamsburg!
Sure, it's no Greenpoint (which means your pierogi intake will suffer tremendously), but it does offer the finest ammenities Girls (or guys) could only dream of, including: a window. The "trendy but trashy-enough-to complain-about-apartment" comes with two roommates: one named Hannah (!!!), that "self-identifies as an 'artist'" (but is apparently not Lena Dunham) and the other roommate (gay, in case you have conservative midwestern parents you need to piss off in the process of moving to The Big City), with a "penchant for backhanded compliments" just one of the many things you might want in a roommate (which also includes "neurotic, judgmental, and certainly more attractive than you").
The ironic-but-not ad also includes a list of well-rounded activities the roomates plan to incorporate you into, including concerts by local bands, warehouse parties (crackident not included!), sweet hangs in Greenpoint and/or cafes (Grumpy's?!) and "gallery openings that are incredibly meaningful to us on a deep personal level." The dinner parties that are mostly wine and may contain some angst are just an added bonus. The hardest part will certainly be deciding between this apartment or a King's Landing sex party.
 You better act fast, though — the duo need their Marnie/Soshanna to inhabit the home by May 1, 2013.
Follow @AliciaLutes on Twitter
More: 
Sex Fantasy Emergency: Robb Stark Lookalike Needed for 'Game of Thrones' Sex Games
Charlie is Leaving 'Girls' Because He Doesn't Like Hannah
'Bros': The Answer to 'Girls'?
---
From Our Partners


Jessica Alba Bikinis in St. Barts (Celebuzz)


Pics of The Rock Making Things Look Small (Vulture)