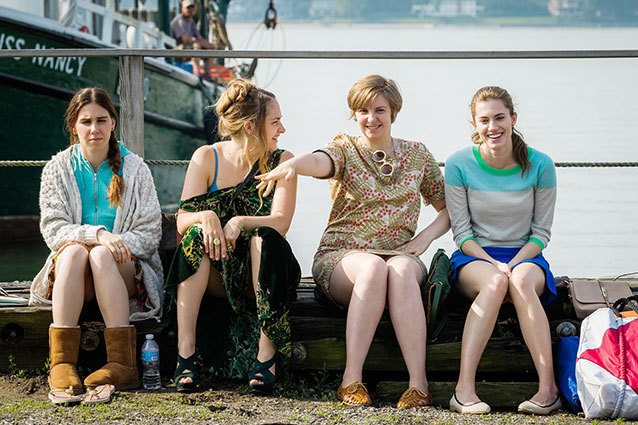 Any esteemed television drama must follow this simple but arduously manufactured structure:
Season 1: You meet and get to know the characters.
Season 2: The characters' relationships with one another become more complicated and interesting.
Season 3: Everyone goes to the beach.
All of the small screen's greatest entries have followed this formula. There's Saved by the Bell, and... um... maybe My Favorite Martian? Am I remembering that right? No matter, because Bayside High School will have company in the HBO series Girls. A new teaser has been released for the upcoming third season of Lena Dunham's dramedy, presenting a set of episodes that seems bizarrely affixed on beachfront activity:
Hannah (Dunham), Marnie (Allison Williams), Jessa (Jemima Kirke), Shoshanna (Zosia Mamet), and the variety of Y chromosome-carrying castmembers are draped in highly inefficient bathing attire and steeped in the hellish plasma grain that is waterside sand (okay, yes, I hate the beach).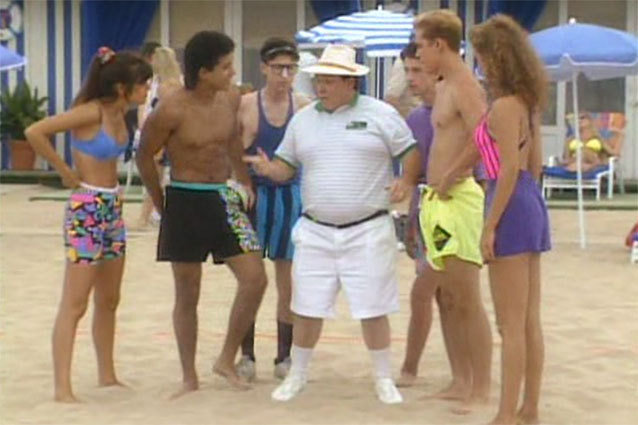 As the series is clearly following in the footsteps of Saved By the Bell's Season 3 model, we can make a few predictions for where these upcoming weeks will take the girls... of course, due to the nature of Dunham's show, things might veer a little darker than on the NBC sitcom...
-The whole gang will take jobs working at a beach resort out in the Hamptons.
-Hannah will fall head over heels for her boss' son, played by Leah Remini in drag... things go awry when they both turn out to be toxic people incapable of giving genuine love.
-Shoshanna loses a game of volleyball and spirals into a deep, highly verbose panic attack as a result, for no discernible reason.
-Adam is elected to judge a Fourth of July pageant, but just stays inside, angrily drinking milk instead.
-The girls enter an ATV racing competition, but it ends up destroying all of their friendships before they even make it to the track.
In other words, perfect television.
Follow Michael Arbeiter on Twitter @MichaelArbeiter | Follow hollywood.com on Twitter @hollywood_com
More:
'Girls' Season 3 Pic: Hannah and Adam Back Together
'Girls' is Criticized for the Same Reasons 'Louie' is Praised'
'Girls' Season 2 Finale: Why the Last Five Minutes Ruined Everything
---
From Our Partners


Battle of the Bikini Bodies (Celebuzz)

Fangbanging: Complete Guide to All of 'True Blood's Sex Scenes (Vh1)