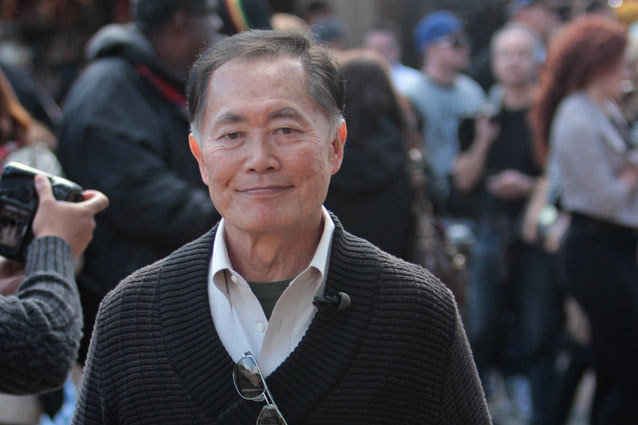 Josiah True/ WENN
George Takei is going boldly where he has never gone before. The actor, best known for playing Hikaru Sulu on Star Trek and his hilarious Facebook page, will be hosting a bi-weekly webseries called Takei's Take. Produced by AARP, the show is aimed at encouraging the older generation to embrace technology and explore the Internet. Takei credits his own interest in gadgets to his iconic role, saying "Having worked on Star Trek and met some fantastic Sci-Fi writers and their imagination, projecting out to what we might have, not only technologically but societally, in the future."
The show only adds to Takei's formidible online presence - he has 800,00 followers on Twitter and has accumulated over 4.5 million likes on Facebook - so it shouldn't be too hard for him to attract viewers. In the first episode, Takei takes on Google Glass with his trademark sense of humor, which means that it won't be difficult for him to gain some brand new followers in the process. After all, who wouldn't be entertained by Takei struggles to take pictures with Glass and narration of the settings menu?  The second episode promises to be even better, with Takei taking on the giant that is online dating. Someone should start taking bets as to how often he'll manage to work in an "Oh, My!". 
Takei's Take will update twice a month on YouTube, and you can watch the first episode below. 
More:
'Star Trek' Has Lost Touch With Its Fans
5 Ways Patrick Stewart's Wedding Could Have Been Inspired By Star Trek
12 Reasons 'Why Star Trek: Into Darkness' Was the Worst 'Trek' Movie
Follow @hollywood_com
---
From Our Partners
From Our Partners:


A Complete History Of Twerking (1993-2013) (Vh1)


20 Grisliest TV Deaths of 2012-2013 (Vulture)