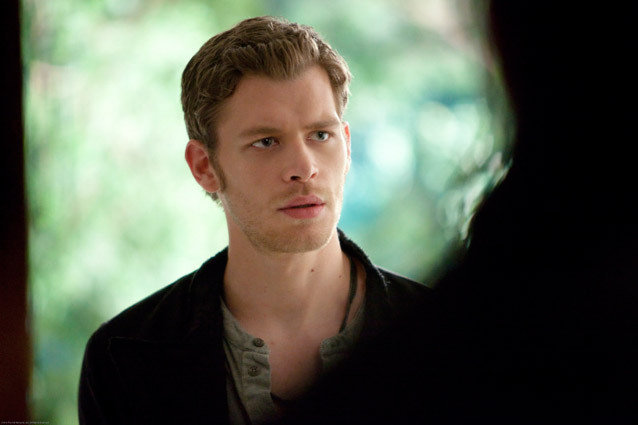 Annette Brown/The CW
The Vampire Diaries and its spinoff series, The Originals, both premiere tonight, and while we like the idea of a double dose of the characters we've come to love, the loss of the Original vampires from TVD may be too big of a change for the show to withstand. Could the separation of the main cast end up making both shows weaker, or will the new story lines enhance both series? We're running down the ways things could turn out amazingly well... or go horribly wrong. 
The Characters:
The Vampire Diaries: Unfortunately, TVD will be losing some of its best characters, as well as many of its main antagonists. In a show that depends on threats and enemies to run the plot, it seems like this will be a bad move for the show. While Katherine is still around and up to her old tricks, she is human now, and has no real power behind her. Most likely, she will quickly become an annoyance. However, the finale of season four gave us back one of the biggest enemies in the shows history: Silas! Remember him, the creepy man of stone who could turn into anyone? Then, in a shocking twist, Silas was shown to be Stefan's doppelgänger. While this was a great OMG cliffhanger, it may not have been the best move in the way of future story lines. First of all, did we really need another effing doppelgänger? Aren't we all confused enough by Nina Dobrev's many characters? Of course, this season will inevitably have Silas impersonating Stefan, which can get old quick, especially since we've already dealt with the threat of Silas once. Get some new ideas TVD, and definitely bring us some new characters. 
The Originals: In the character department, the spinoff definitely has the edge. In the promo below, the show seems to be capitalizing on the fact that there are going to be a lot of known characters from TVD appearing. In fact, the entire Original vampire family, as well as Hayley (who is pregnant with Klaus's child) will be main characters in the new show. While it is rare to see so many characters switch over, it could be great draw for both new and old viewers. Fans of TVD will tune in to see what Klaus, the bad boy with a heart of gold, will be up to, as well as to see if the Original family will stir up trouble in a new city. Plus, it looks like a great new cast of characters who seem to be able to hold their own against Klaus and co. 
New Audiences:
The Vampire Diaries: While seasoned fans will probably stick it out, new fans may become disinterested in a show that isn't giving us much in the way of new stories. In the promo below, Elena and Caroline move to college, which, in other teen dramas, always seems to be the beginning of the end (remember Dawson's Creek and Gossip Girl?). Fans may become bored with college life as well as the resurrection of Silas, who, let's be honest, won't be around too long once Elena and the gang realize he trapped Stefan. With the recycled story line, the absence of a new antagonist and the loss of the high school setting, TVD could quickly join the ranks of cancelled college dramas. 
The Originals: Once again, the spinoff will win this round, and will have an edge on drawing in new audiences. The Originals will feature enough main TVD characters that fans of the show will tune in, but it will also draw in new audiences that may not have gotten into TVD and want to see what all the fuss is about. Plus, The Originals doesn't have to deal with the teen transition into adulthood. Instead, these characters don't spend any time dealing with the mundane, and  jump right into major vampire problems, like dealing with vampire/human babies and killing witches - which could help draw in a more mature audience. 
The Romance:
The Vampire Diaries: In the romance department, TVD has always played up the Elena, Stefan, and Damon love triangle. This year, fans finally get what they've been asking for the past four seasons: a true Damon and Elena relationship. In addition to this long awaited union, Jeremy and Bonnie will still be able to see each other (yes, this is still creepy), and Caroline will finally get to have Tyler back in Mystic Falls (thanks Klaus). Then, as the promo showed, Silas/Stefan may be getting cozy with Katherine, which could make for a weird, but interesting romance. 
The Originals: While the spinoff may have many great things going for it, there isn't any promise of love for the tenderhearted fans. While TVD always relied on relationships for plot development, The Originals looks like it will be headed a different route and will instead focus on Klaus regaining his power in New Orleans. While there is the pregnant Hayley story, there seems to be no love lost between her and Klaus, and while this non-relationship may work for the new show, it may not keep the interest of the hopeless romantic TVD fan. Let's just keep hope that Caroline and Klaus will somehow cross paths again.     
Clearly, both shows have major stengths and weaknesses, and only time will tell if they can work on their own. Both shows premiere tonight on the CW:  The Vampire Diares at 8 PM ET and The Originals following at 9 PM ET. After tonight The Originals will move to Tuesdays at 8 PM ET.  
More:
A Sneak Peek at 'TVD' Spinoff
Will Caroline or Elena Crossover on 'The Originals'?
Do You Understand 'TVD' Season Four Finale Yet?
Follow @hollywood_com | 
Follow @lexi_smail |
---
From Our Partners:


A Complete History Of Twerking (1993-2013) (Vh1)


20 Grisliest TV Deaths of 2012-2013 (Vulture)