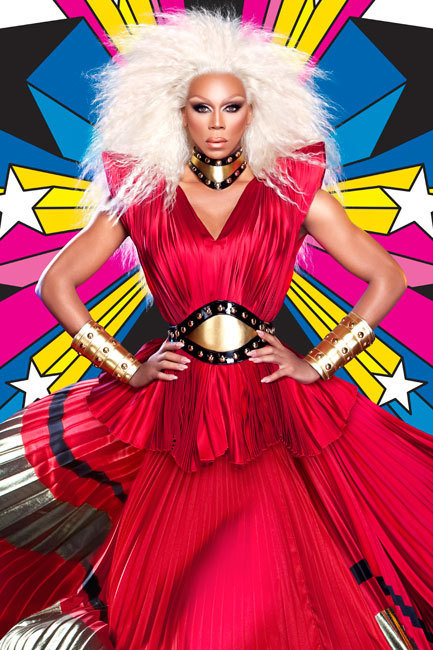 Logo
In the 21st century, looking fierce doesn't cut it anymore. If you want to keep up with the RuPaul's Drag Race water-cooler talk, you need to be fluent in Queen.
For starters, "broke down" is an insult and "mopping" is illegal (that's drag talk for stealing). And that's just the easy stuff. You can get in mighty deep if you don't know the difference between ki ki and kai-kai. The first means laughing it up with your pals. The second refers to a drag queen who digs sex with other drag queens.
Then there are the essentials: "shade" is an insult, "read" is to insult, "clock" means you're about to get insulted, and so does "the library is now open." "Fishy" however, is a compliment. But not for everyone.
Luckily RuPaul offers regular drag-speak translations on RuPaul's Drag U and RuPaul's Drag Race. And there's an online glossary if you're in a pinch.
But if you want to matriculate with honors, rapper Azaelia Banks gives a mini crash course in "Fierce." Better yet, rent Jennie Livingston's Paris is Burning, the source of the video footage and the samples on her track.
Study Up. And make your House Mother proud.