It was only a matter of time, really. With everything being remade these days, you knew television mini-series would eventually be targeted. So which one does the History Channel have in its sights? Roots, of course – the 1977, 12-hour granddaddy of all mini-series that was such a phenomenon, more than half of all American households tuned in to see the finale. Think about that for a second. More than half of American households watched "Roots."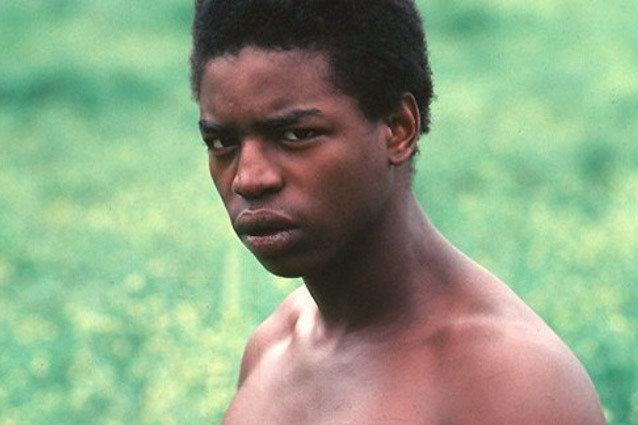 Warner Bros.
In today's fragmented market, it's difficult to even comprehend that figure. Given that, while it isn't a surprise that the History Channel would want to see some of that success come to its network with its proposed eight-hour remake – calling it a "cultural icon" and rightly so – you wonder what other mini-series of yore might also be up for a redo.
Gulliver's Travels (1996)
A timeless tale from the quill of Jonathan Swift entirely ripe for a remake. This last incarnation saw Ted Danson in the lead in a two-part mini-series. Hard to argue that this classic wouldn't once again succeed.
The Thorn Birds (1983)
The steamy tale of a banished Catholic priest (played by Richard Chamberlain) and his relationship with a young woman caused quite a stir in the early '80s, particularly with the controversial sex scene and for its broadcast during Catholic Holy Week. Either way, this smash success looks to be perfect remake fodder.
V (1983)
Yes, I know – NBC just redid this as a regular series. I'm in denial, okay? The original was so, so good. The remake? Actually, I liked that, too. Maybe SyFy will try its hand one day. A guy can dream, can't he?
The Winds of War (1983)
The Herman Wouk-penned novel tells the story of an American naval family after the bombing of Pearl Harbor. So successful it spawned a 1989 sequel, War and Remembrance. Still, WWII is fading as a subject of interest as generations age. Perhaps one best left alone.
Shogun (1980)
Chamberlain's second appearance on this list speaks to why so many housewives (and this writer's Mom) got funny smiles on their faces every time he appeared on screen. Here, he played a 1600s Englishman who assimilates into Japan culture following a shipwreck. Would work in any era.