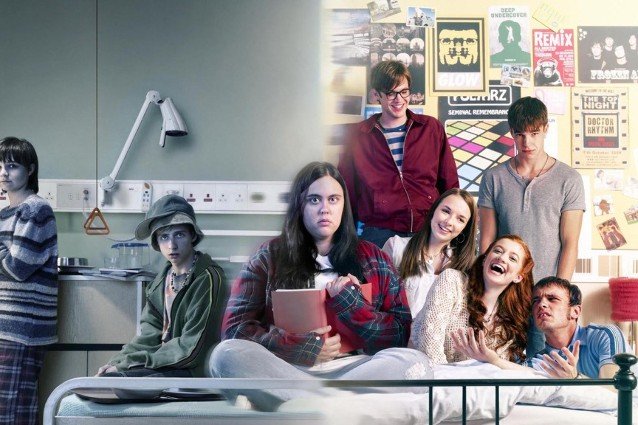 E4
It's been almost a year since E4's My Mad Fat Diary first premiered and we fell in love with the series. The show follows teenager Rae Earl, in 1990s England after she's released from a mental hospital and tries to remember how to act normal. However, we've still got at least another month before the second season begins. It may not be quite as long as fans of BBC's Sherlock have had to wait for another season, but there's only so much sitting around you can do before you need something to pass the time. For fans of My Mad Fat Diary, we've got some tips.
Read
My Mad Fat Diary is based on the autobiographical book by the actual Rae Earl (she's a real person!) called My Fat, Mad Teenage Diary. There's even a sequel: My Madder Fatter Diary. A few things were changed for the TV — like it's set in the '90s rather than the '80s and Rae's friends are a little different — but if you want to know more about the real Rae Earl, what better way than to read her diary?
Listen
One of the best parts of My Mad Fat Diary is the music. Whoever chooses the soundtrack for the show should win an award — it's that good. There are '90s classics like Mazzy Star's "Fade Into You" and Beastie Boys' "Sabotage." Plus, Rae is obsessed with Oasis but then who didn't love Oasis in the '90s? (No one, that's who.) If you listen to all the songs played in the first season, it's about eight hours worth of music — so that'll take some time.
Re-watch
Because it's been so long (well, not that long) since the first season of My Mad Fat Diary ended, you're going to need a re-watch before the next season premieres. It's only six episodes, which is barely a full day of binge watching if you think about it.