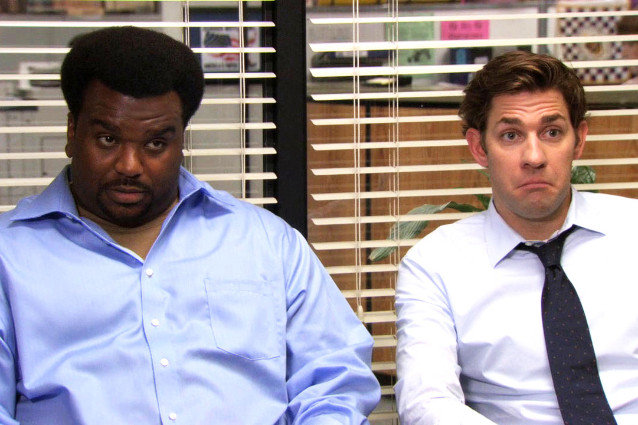 NBC
Craig Robinson has traveled in a hot tub time machine and seen the end of the world, but we'll always have a special place in our hearts for him as Darryl Philbin, upwardly mobile warehouse manager and otherwise cool cat on The Office. Thankfully, his return to television is imminent — NBC has ordered six episodes of Mr. Robinson, a comedy where Robinson takes center stage as a middle school music teacher. And if he can call in a couple of his Dunder Mifflin colleagues to make guest appearances, that's just music to our ears.
Steve Carell
Michael and Darryl scenes were always gold, so we'd love to get these two back together ASAP. Carell could play a meddling school board president, guaranteeing much eye-rolling and sarcasm from Robinson. Just like old times.
John Krasinski
With their sports marketing venture, Darryl and Jim became pretty good buddies. Let's turn them against each other with Krasinski as a rival school's choir director.
Mindy Kaling
If Mindy has an hour or so between producing, writing, and starring in her own show, she should drop by Mr. Robinson as a demanding stage mother (with a fabulous wardrobe, natch) who wants her pre-schooler in the middle school class.
B.J. Novak
The man who was Ryan The Temp has to take the role of Mindy's character's husband, because we're just not going to give up on these guys.