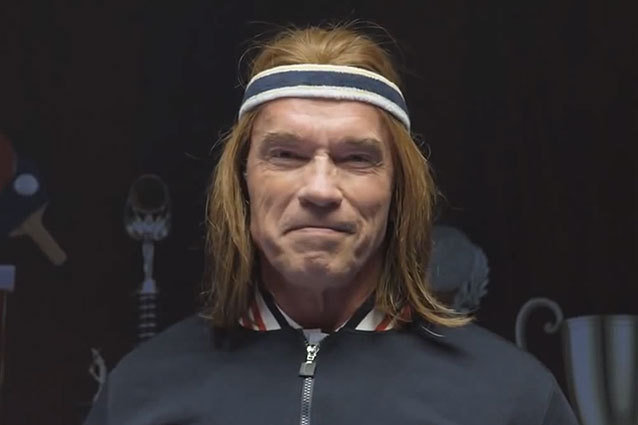 Super Bowl Ads/YouTube
This year marks the 30th anniversary of Apple's landmark Super Bowl ad that helped not only signal a revolution in the personal computer marketplace, but set an advertising standard that is still on display. With Ridley Scott's Orwellian "1984" spot, Apple ushered in the age of the bigger-than-life Super Bowl commercial. The clamoring for ad space to run on the big game's broadcast has allowed broadcasters to charge $4 million for 30 seconds of time (in 1984 the figure was $450,000).
In the intervening years, Super Bowl ads have become a genre unto themselves. As the game approaches, companies have begun teasing their ads to build excitement for their campaigns.
Bud Light: What do Arnold Schwarzenegger dressed as a 1970s tennis player and practicing ping-pong have to do with Don Cheadle leading around a llama and Reggie Watts DJ'ing a bachelorette party? The beer company is hoping that enough people are intrigued by the idea to tune in and find out.
Apple: The computer giant did an update of their iconic ad on its 20th anniversary and it is expected that there will be another version this Sunday. Whatever their plan is, the company is keeping it under wraps.
Dannon: Honda had success with Matthew Broderick reprising his Ferris Bueller capers. Dannon apparently feels that just as many people hold similar affection for Full House. The yogurt maker is running a series of ads featuring John Stamos, Bob Saget and Dave Coulier.
Toyota: The car manufacturer's planned ad for its Highlander brand involves the Muppets and Terry Crews. Crews, the former football player and Brooklyn Nine-Nine actor, picks up Kermit and crew after their bus breaks down.
Jaguar: The luxury car maker is doing a Super Bowl ad for the first time and tapped Sir Ben Kingsley, along with Tom Hiddleston (The Avengers) and Mark Strong (Sherlock Holmes), in a homage to British villians.
Go Daddy: After years of ads that objectified women and promised even more skin if viewers would go the web hosting company's website, this year spokeswoman Danica Patrick is turning the tables by running around with a bunch of male bodybuilders.
Butterfinger: To help launch its new Butterfinger Peanut Butter Cups, Nestle's ad features Peanut Butter and Chocolate in couples therapy.