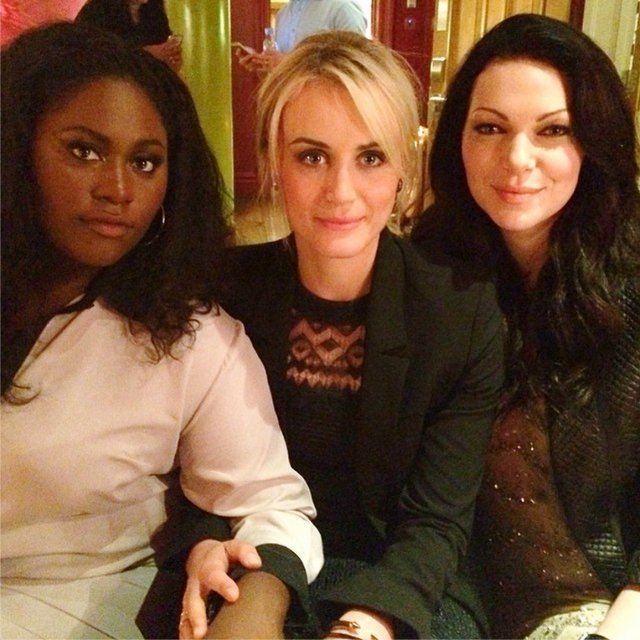 Instagram/lauraprepon
If you're like much of the Twitter-verse you may or may not have called in sick to work to binge-watch Season Two of Orange Is The New Black. The glorious premiere day is finally here and chances are you're mid-way through binging right now. Take a breather, and check out some hilarious videos from some of the Instagram pages of your favorite OITNB cast members.
Uzo Adoba AKA Crazy Eyes shared fan art:
Lea DeLaria AKA Big Boo reveals the best part of Season Two:
A Crazy Eyes romance spoiler (sort of):
This one from Jason Biggs AKA Larry isn't a video, but how can we not share?
And on that note, you may now return to your binge-session. Happy OITNB Day, one and all!