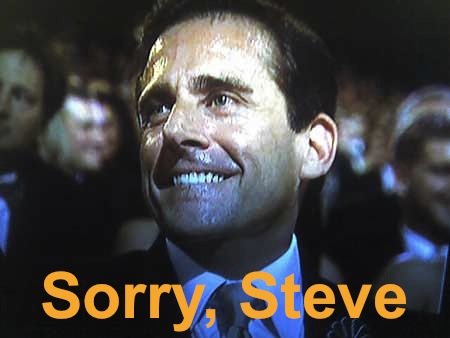 The 2010 Emmy Awards are almost upon us!  While each awards season offers something a little different than the last, there are some things that just never change: every year, in every nomination category - be it Best Actor, Outstanding Variety Series, or what have you - there is always one serious long shot.  If not two!  You know, those nominees that, for one reason or another, are simply not going to win.  Were they nominated out of pity?  Are they completely deserving but won't win because the world is a cold, cruel place? 
Well, today we honor the long shots: the underdogs, the dark horses, the little guys.  And the nominees we just feel bad for.  Here, in all their glory, are some of the people and shows that are just not going to win:
Outstanding Variety, Music or Comedy Series

Nominees: The Daily Show with Jon Stewart, The Colbert Report, Saturday Night Live, Tonight Show with Conan O'Brien, Real Time with Bill Maher
Long Shot: Jon Stewart deserves this, but I think he's the dark horse behind Conan.  The Daily Show has already won 7 years in a row, and come Sunday night, the Emmy voters are going to reward the recently deceased Tonight Show.  That irks me because Stewart has been absolutely on fire this year and I'm sick to death of Conan's ongoing pity fest.  Yes, we all agree that you got screwed by NBC and Jay Leno.  No, we don't feel that bad for you when your severance package is $45 million.  Get over it.
Best Series, Drama   

Nominees: Breaking Bad, Dexter, Lost, Mad Men, The Good Wife, True Blood
Long Shot: True Blood.  This HBO show is delicious, sexy, pulpy goodness, but it's been going downhill, writing-wise, since Season One. I would bet my future puppy's life on the fact that this show is going to lose, especially when it's going up against AMC's Mad Men, which is likely to win its 3rd year in a row. I'd even say Lost has better chances than True Blood of winning Best Drama, and that show is looking at worse odds than a fresh beef empanada loose on the set of The Biggest Loser.
Best Actor, Drama

Nominees: Bryan Cranston (Breaking Bad), Michael C. Hall (Dexter), Hugh Laurie (House), Jon Hamm (Mad Men), Matthew Fox (Lost), Kyle Chandler (Friday Night Lights)
Long Shot: Matthew Fox.  Sorry, Lost fans, but how is Matthew Fox vaguely in the same category as Cranston, Hall, Laurie, Hamm, and Chandler?  Every time I see this guy on Lost it's like watching a bored cardboard cutout trying to approximate the likeness of a leading man.  Why isn't Sawyer on here?  That's where the action's at.  Anyway, Michael C. Hall is probably going to win this year.  He's a great actor and he just had cancer!  That's shoo-in status, right there.
Best Series, Comedy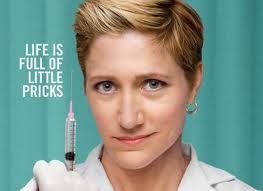 Nominees: Curb Your Enthusiasm, Nurse Jackie, 30 Rock, Glee, The Office, Modern Family
Long Shot: Nurse Jackie is the longest long shot here, but honestly, any series that isn't Modern Family is something of a long shot in my opinion.  Yes, lots of people are expecting Glee to win this category (and it still might), but for my money I say Modern Family has got it in the bag.  It's new, well rated and consistently funny, while managing to be both relatively fresh format-wise and appealing to older sitcom conventions.  Plus, the Emmy people are more conservative than they get credit for, and - to top it all off - the musical Glee is, like Nurse Jackie, more of a drama than a comedy.  The Office continued its downward slide this season and won't win either, but if I had to pick a distant 6th place, I'd say it's Jackie.
Best Actor, Comedy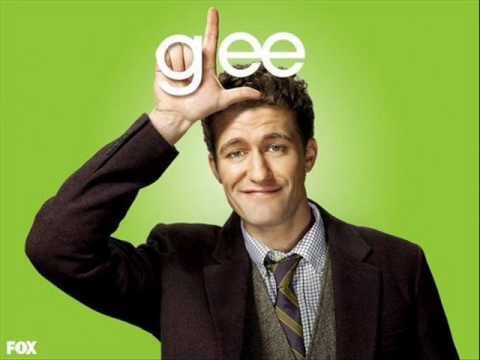 Nominees: Alec Baldwin (30 Rock), Tony Shalhoub (Monk), Jim Parsons (The Big Bang Theory), Steve Carell (The Office), Larry David (Curb your Enthusiasm), Matthew Morrison (Glee)
Long Shot: Matthew Morrison, 100% long shot.  Morrison is an embarrassingly distant 6th compared to the other five comedic actors who were nominated.  Jim Parsons is likely to win this year, although last year's winner Alec Baldwin could take home the gold again, as could previous winner Tony Shalhoub, who just finished Monk's final season.  Larry David is hilarious as always but I suspect many people are (rightly) confused as to whether he is actually acting or just filming himself being a schmuck.  But Morrison... Morrison, Morrison, Morrison.  Your comedic stylings are almost as poor as your rapping.  No.
Best Actress, Comedy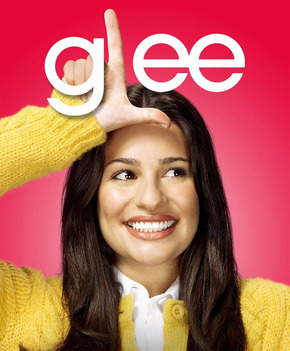 Nominees: Lea Michele (Glee), Julia Louis-Dreyfus (The New Adventures of Old Christine), Edie Falco (Nurse Jackie), Amy Poehler (Parks and Recreation), Tina Fey (30 Rock), Toni Collette (United States of Tara)
Long Shot: Lea Michele.  I'm sorry if it's starting to look like I'm just shitting on the cast of Glee, but a number of Glee actors and actresses have been nominated in 'comedy' categories and, with the exception of Jane Lynch, none of them are particularly funny.  Tina Fey and Amy Poehler - now those are genuinely funny women, and I expect one or the other to win.  Lea Michele, while a terrific singer and a promising actress, either isn't very funny herself and neither is her character.  Sorry Lea, but not by a long shot.
Best Supporting Actor, Comedy Series

Nominees: Eric Stonestreet (Modern Family), Ty Burrell (Modern Family), Jesse Tyler Ferguson (Modern Family), Neil Patrick Harris (How I Met Your Mother), Jon Cryer (Two And A Half Men), Chris Colfer (Glee)
Long Shot: Chris Colfer.  Once again, we have a terrific actor from Glee who isn't very funny.  I guess my frustration here is that Glee is considered a comedy at all when it's more a lighthearted musical-drama.  Anyway, even though Colfer does a great job with the material he's given, he's not outstanding enough to be the youngest ever recipient of this Emmy.  If anything, I think Ty Burrell or Eric Stonestreet of Modern Family is going to win this one, while the Emmy voters are going to pass Neil Patrick Harris on this one and instead reward him in the 'Guest' category for his pitch-perfect "Bryan Ryan" cameo on Glee.
Best Supporting Actress, Comedy Series

Nominees: Jane Lynch (Glee), Kristen Wiig (Saturday Night Live), Sofia Vergara (Modern Family), Jane Krakowski (30 Rock), Holland Taylor (Two And A Half Men), Julie Bowen (Modern Family)
Long Shot: Sofia Vergara is looking pretty weak in this category (as is Kristen Wiig), but honestly anyone who isn't Jane Lynch is going to lose this year.  Lynch absolutely nailed her performance on Glee as cheerleading coach Sue Sylvester, a character that allowed her the perfect outlet for her signature brand of deadpan comedy and hilariously candid delivery.  As much as I'd enjoy looking at Sofia Vergara on stage (or anywhere, really), the Emmy voters have got Lynch locked down for the win this year.
Guest Actress in a Comedy Series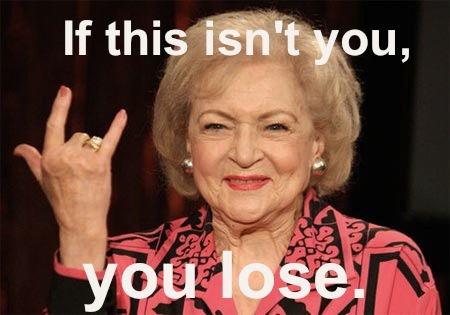 Nominees: Betty White (Saturday Night Live), Tina Fey (Saturday Night Live), Kristin Chenoweth (Glee), Elaine Stritch (30 Rock), Jane Lynch (Two And A Half Men), Katherine Joosten (Desperate Housewives), Christine Baranski (The Big Band Theory)
Long Shot: Do you look like the woman to the left?  Is your name Betty White?  If you answered 'No,' then you are not going to win this Emmy.  This was the unofficial year of Betty White, with the former Golden Girl getting tons of love from critics and fans young and old, and even got plenty of love from the ever fickle Internet hive mind.  While I absolutely loved Elaine Stritch's turn as Jack Donaghy's acerbic mother on 30 Rock this season, I don't think there is much doubt that the Emmy voters are going to jump on the Betty White bandwagon and reward her for what was truthfully one of the best Saturday Night Live guest spots in recent memory.