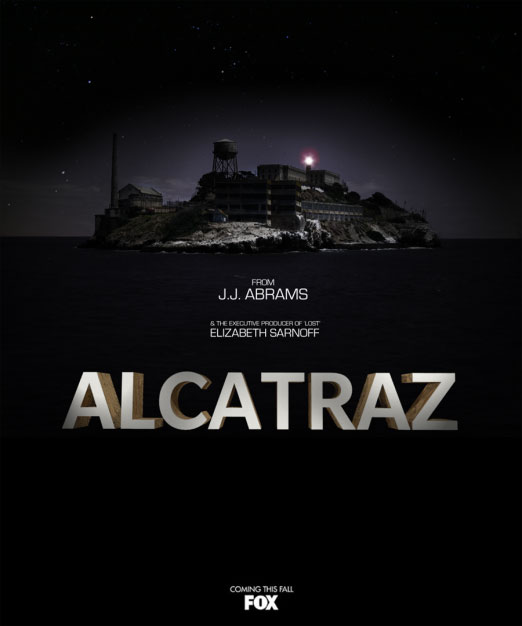 The master of television mysteries, J.J. Abrams, is bringing another conundrum to the small screen. Alcatraz doesn't hit Fox until mid-season, but we caught the pilot episode here at San Diego Comic-Con.
Unfortunately, despite the past success of his puzzling small screen phenomenons like Lost and Fringe, Abrams appears to have struck out with this latest effort, which reunited him with his longtime Island collaborator Elizabeth Sarnoff. It's not that the pilot episode, which just screened for a handful of lucky Comic-Con attendees, doesn't raise the kind of conspiratorial theories and questions that his other shows did. In fact, there's plenty of that. Alcatraz' biggest weakness is that other than hinting at what will become the series' larger mythology (which was mildly interesting), it doesn't offer its audience much more to keep them coming back for answers...or in Abrams' case, more questions.
The pilot begins in 1963 on the day that the infamous prison was said to have shipped its inmates off to various neighboring correctional facilities. Only that's not what happened, says Sam Neill, who plays Emerson Hauser, a shady government official who shows up to make Detective Rebecca Madsen's life a lot harder when she happens upon a murder case involving a high ranking former FBI honcho. As it turns out, Hauser, who at first appears to be a supporting, authoritative character, has ties not only to the victim, but the suspect as well: a former prisoner of the isolated jail who was said to have died some thirty years back. When we catch up with him, however, he looks as young as he did when he committed his crimes... 
There are plenty of convenient coincidences in Alcatraz, like the fore mentioned character connections, that detract from the legitimacy of the premise. Matter-of-fact relations between characters and quickly drawn conclusions are just two of the reasons why the show amounted to 42 minutes of eye-rolling frustration. However, there are a few pros/assets that it boasts that could hook viewers.
Chief amongst them is the gorgeously shot San Francisco setting, which one sadly does not see enough of in filmed entertainment. From the danky dungeons of the island prison to the vibrant streets of the city, there's plenty of eye-candy running throughout the episode (I could move quickly into a remark about the lovely Sarah Jones, who plays Detective Madsen with some spunk but fails to transcend the archetype of the female crime fighter on network TV, but I'll spare you the easy yuks). Another plus is Jorge Garcia, who I'm glad to see is getting another gig after becoming The New Man in Charge. He's the comic relief, but also provides plenty of exposition, which is required in a show like this.
A mystery procedural with hints of science fiction looming, Alcatraz could grow into a decent program, but it will need to expand its mythos and figure out what tone it wants to aim for quickly. If it doesn't I'm not sure audiences will care to look through Mr. Abrams' mystery box again.
Click here to return to Hollywood.com at Comic-Con!