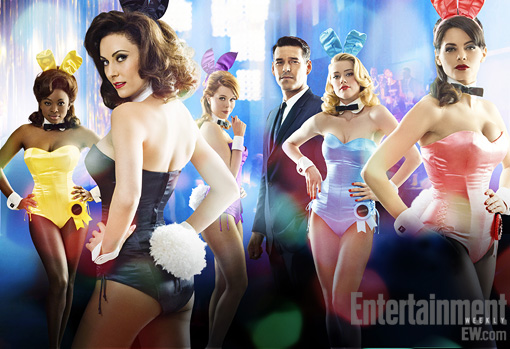 It is unsurprising that NBC's upcoming drama series The Playboy Club is stirring controversy. Even less surprisingly is one of the people who's vocal about her distaste with the show: accomplished feminist activist and writer, Gloria Steinem.
Beyond countless exploits working toward the cause of gender equity is Steinem best known for her 1963 undercover mission to publicize the depravity of the working conditions at New York's Playboy Club (the original was in Chicago). Having a firsthand account of the setting of the NBC series (which takes place in the '60s), Steinem claims that the glamor and empowerment of the bunnies' lifestyles as suggested by NBC's show is terribly inaccurate, and that the women who worked there in reality were oppressed and objectified. Steinem declared that The Playboy Club "normalizes prostitution and male dominance." Furthermore, she hopes the public will "boycott [The Playboy Club]" in contest of its trivialization of the establishment's sexism.
Steinem is not the only voice calling for the downfall of the program, but she is among the most notable figures who have proclaimed an opposition to it. Although it is clearly not entirely fair to judge any work of art before observing it yourself, it seems as though The Playboy Club is taking a romanticized approach to the depiction of the subject matter. While the series' image can be easily proven to be inaccurate, it is a matter of controversy over whether this is in fact harmful. The propagation of sexism deserves confrontation; this series, however, is painting a picture of an imaginary universe wherein female empowerment was a product of Chicago's 1960s-era elite prostitution ring. The lines of safety are traversed when this image is accepted by viewers as reality. But I suppose that's the case with any work of pronouncedly fictional fiction. Clearly, there are many sides to this argument, and I'm having trouble picking one. Luckily, not all of NBC's programming is carrying with it this intense moral debacle. Although I suppose Chuck does test some boundaries...
Source: Vulture