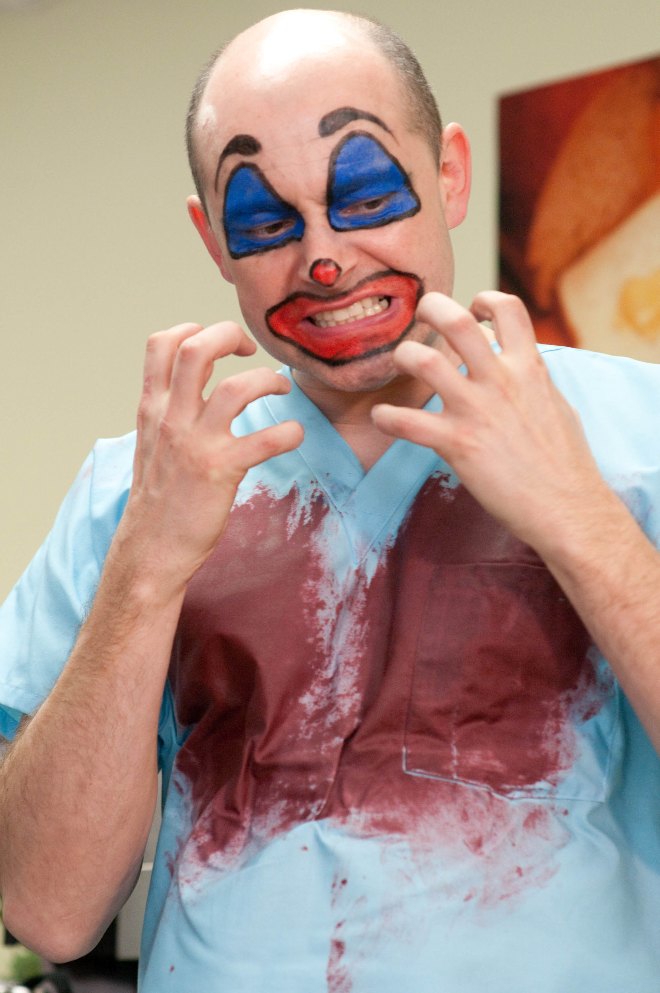 Adult Swim has renewed its twisted hospital comedy series Childrens Hospital for a fourth season.
The unfortunately promoted show -- whose creepy doctor-in-clown-makeup photo is not indicative of its satirical tone, and continues to haunt my dreams -- will bring back all of its main players, including creator/producer/starRob Corddry and writers Jonathan Stern and David Wain.
Click here for our exclusive Q&A with Corddry!
For the uninitiated: Hospital began in December 2008 as a very short, hospital-drama-mocking Web series on TheWB.com. It was picked up by Adult Swim in 2009, and has done quite well for the network ever since.
Source: Deadline