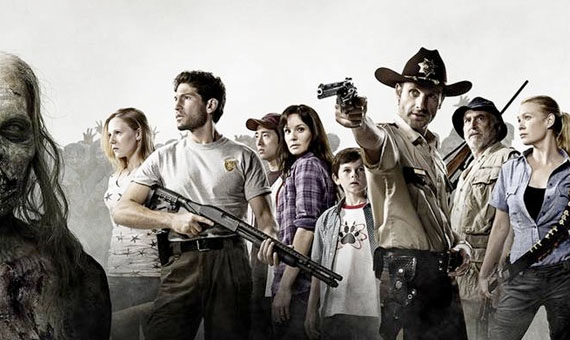 Fans were particularly displeased by the ousting of Frank Darabont as the showrunner of The Walking Dead, but Glen Mazzara, Darabont's replacement and previous second-in-command, is restoring optimism for the upcoming second season with new details. Mazzara shared several specifics about the new season with Entertainment Weekly, which are sure to delight anyone who was thrilled by The Walking Dead's first six episodes. Those intent on avoiding spoilers (even vague ones) should read no further.
Season Two will satisfy readers of the comic series especially, what with the adaptation of some well-liked characters and plot devices. The beginning of the season will have the Grimes family and their camp take hospice at a farm owned by a character named Hershel Greene. Mazzara said the arrival of the small community imparts a mass of tragedy unto Hersel. Although Rick (Andrew Lincoln) and company have the simple interest of peaceful survival in their hearts, they will inadvertently cause unspecified dangers to visit the Greene farm.
In addition to this, Season Two will also introduce to television audiences a fan favorite in the comics: a character known as The Governor, a Machiavellian psychopath who will take his turn as a central villain. Mazzara further promises a scene in the fourth episode of the new season that will "make every fanboy happy."
Although everyone is still sour on Darabont's dismissal, it seems as though his series is being treated with the same reverence and love that he granted it. The Walking Dead's second season premieres October 16 at 9 p.m. on AMC.
Source: EW