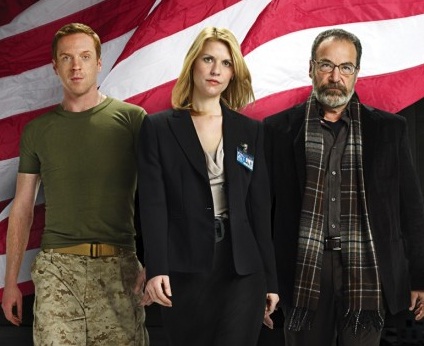 This fall season, a sneaky little show called Homeland found its way into our lives, and it's here to stay: Showtime has renewed the series for a second season. The drama, starring Claire Danes and Damian Lewis, centers around an all-too-passionate CIA agent investigating a rescused POW soldier whom she believes has been brainwashed and is involved in plotting a terrorist attack on America.
No one expected Homeland to be nearly as smart, complex or intriguing as it actually is. As a matter of fact, the only thing working against the show (in terms of reaching aduiences, not in terms of quality) is just how complex and dense it is. Shows too jam-packed full of stuff you really have to pay attention to and actually figure out for yourself have fallen victim to low ratings in the past (Rubicon, for example). So, it's great news that Homeland is doing well enough to warrant a second season.
This is due in no small part to its great performances. Danes has her share of naysayers, but she is really finding herself in this role.
Homeland airs Sunday nights at 10 p.m. ET/PT on Showtime. Production on Season 2 will begin in the spring of 2012.
Source: TVLine