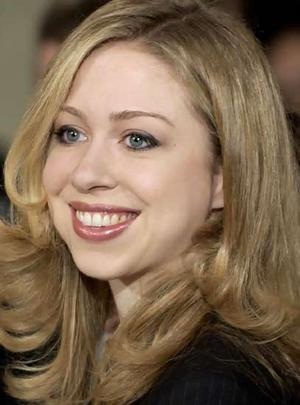 What happens when you combine the might and charm of Brian Williams with the power of an American dynasty? We're about to find out. Williams has held the anchor and editor position at NBC's Nightly News for seven years now, and was recently afforded his own news program, Rock Center with Brian Williams. Joining Williams on both these programs as a special correspondent will be a young woman particularly familiar with life in the public eye: Chelsea Clinton.
Clinton will contribue to both NBC programs with reports concerning the "Making a Difference" news segments, which are often enlightening accounts of individuals and organziations striving to accomplish a particular, usually humanitarian, goal.
Although one would likely align the Clinton name to politics -- especially in a news setting -- the new correspondent's contribution to the NBC news circuit will have little to do with politics. Rather, Clinton's range will include inspiring stories of humanity's brightest achievements.
Nightly News with Brian Williams airs every night at 6:30 p.m. ET/PT on NBC. Rock Center with Brian Williams airs on Monday nights at 10 p.m. ET/PT on NBC.
Source: THR