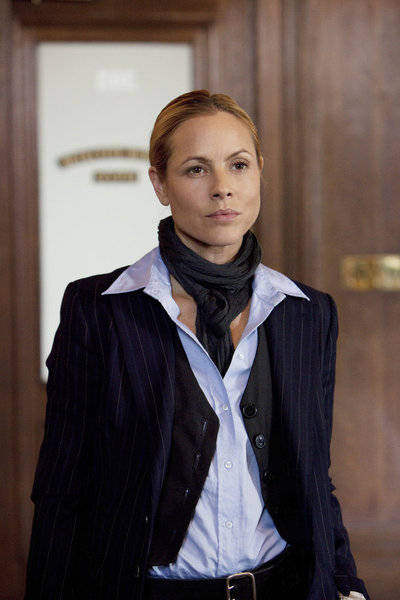 Farewell, Prime Suspect we hardly knew ye, but mostly because we kept forgetting to watch ye. After yesterday's announcement regarding the schedule shake-ups at NBC, some very vocal Community fans feared the worst for the sitcom after seeing it's been left off the midseason schedule. There was a bit less of a backlash from Fedora enthusiasts, however, when Prime Suspect also lost its dance card. That's probably why the network decided it was time to shut down production on the Maria Bello series.
Technically, it's not officially cancelled and the cast and crew will finish filming episodes 12 and 13 before shutting down in December. NBC is reportedly "considering" its options, but if you ask us, this Freshman crime drama is probably going to get the boot. Unless is gets a few million vocal internet fans to create Tumblrs devoted to sitting sassily in a chair or finding the appropriate pinstripe width for your hat in order to complement your face shape, my estimate is this lady-cop-ain't-taking-s--t-from-no-dude-cop-because-we-apparently-think-it's-still-1978 cop show is going under.
We said we needed another lady cop show like a fish needed a bicycle. The fish has spoken. It's selling the bike for parts.
Source: Deadline