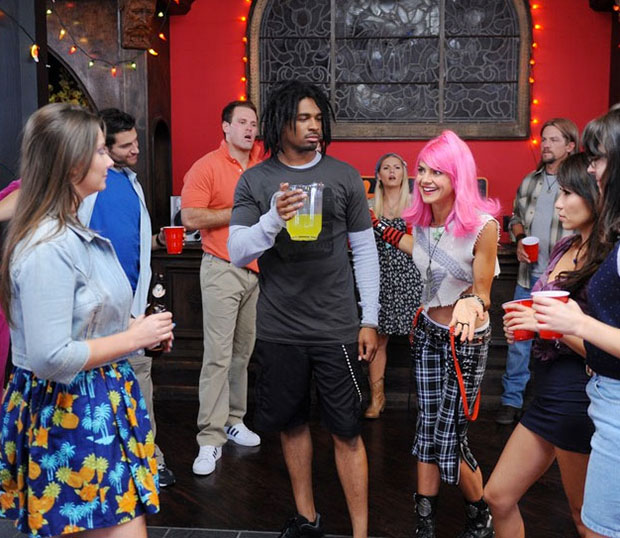 I'm not sure how many additional ways I can crank out a recap simply praising Happy Endings for every conceivable fiber of its being before it begins to seem like I'm on ABC's payroll. So to shake things up this week, I'm going to abstain from recapping/reviewing the latest episode of Happy Endings. Instead, I'm going to offer a few thoughts on the most cult of classic Real World incarnations: the unaired season of The Real World: Sacramento.
PHOTOS: 12 Hot (and Horrifying) TV Nude Scenes
See, in case you don't know, it is this reality television phenomenon that first introduced contemporary best friends Max Blum and Brad Williams, thus involving Brad in the life and community of the former and instituting the lifelong love affair he'd come to enjoy with present wife Jane Kerkovich. As we find out in the holiday themed Happy Endings episode "More Like Stanksgiving," the gang met Brad through Max via the pair's foray on this ill-fated TV series back in 2002. And it went a little something like this…
The Real World: Sacramento Recap: The Revelation of Greg
The year is 2002… obviously. Tensions are high in the wake of Vanilla Sky, dreadlocks are still very much as stylish as pink hair and acid-washed half-shirts, and The Real World is very much a show. We find ourselves among a throng of eclectic twentysomethings. The pack includes cleft-chinned Jared, the girl that will eventually set the house on fire, the party-loving Brad and all-about-the-sex-with-his-girlfriend Max, whose heterosexuality is abundant enough to warrant repetitive vocalizations of its very essence. Quite the troupe.
It is this latter duo that calls the primary focus on Sacramento, effectively staving off their housemates to roles nearly nonexistent, oddly enough. Max invites his pals from college over to the Real World house to bask in the luxuries of indoor traffic lights and fights about who does whose dishes (the answer seems to be no one).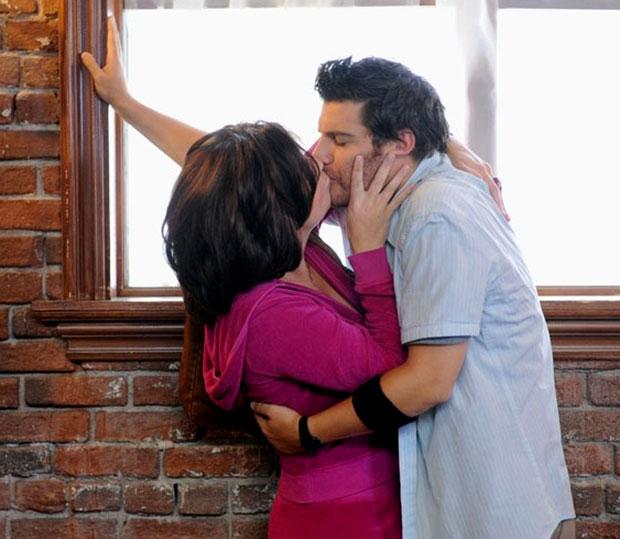 Max's impressively coifed girlfriend Penny and their friends Dave, Alex, and Jane arrive, establishing themselves as hearty presences in the homestead. This Jane character, imposing upon the regulars an air of authority that fans are sure to voice displeasure with (if only there was some medium for brief but pointed public expressions of rage available in this present year of 2002), immediately manhandles the evening party, creating a signup sheet to prevent any sort of overpopulation of the hot tub. She seems to be getting off on the wrong foot with just about everyone, especially that sharp-tongued Brad.
PHOTOS: Stars Who Out-Famed Their TV Shows
Meanwhile, Max is enthralled by his reunion with beloved girlfriend Penny. The two are brazenly enamored with one another, kind-of-almost kissing in every shot of the episode. Passion like this is unprecedented, even in young love. But something appears to be troubling Max throughout the ep. Something is holding him back from performing one of the body shots he assures everyone the couple does so regularly.
While Max and Penny are solid as a rock, one considerably more jagged dynamic takes center stage later in the episode: newcomer Jane, seeking out the late night company of that beacon of chinly goodness Jared, accidentally stumbles into the bedroom of Brad — the same Brad who had badmouthed her so wittily mere scenes earlier. Succumbing to their humanly desires, the two do spend the night together... but we can rule out anything amounting from this. Jane and Brad? Hardly a match made in Heaven — never has a pair been so mismatched as to practically insist upon immediate desolation. The poor things.
But back to the romantic mainstay: Max and Penny. The two will be together forever. But does she know his secret? Yes, the conclusion of this week's TRW: Sacramento treats the audience to something that Max has been holding back for who knows how long. In a dramatic, sandwich infused admission to one of the other housemates (who can remember the names, really?), Max professes the truth: he's Greg.
A cliffhanger like this has not met an episode of The Real World in seasons. How will it conclude? What sort of catastrophic breakup with Brad and Jane face next week? Stay tuned to find out!
[Photo Credit: ABC]
More:
The Dos and Don'ts of Dating from 'The Mindy Project': Thanksgiving Edition
'Real Housewives of Beverly Hills' Recap: Yolanda Foster's Dinner Disaster
'Revolution' Wasted Led Zeppelin

Miley Cyrus Debuts Even Shorter Shaved Hairdo (PHOTOS)
(Celebuzz)

Mila Kunis and Ashton Kutcher Kiss During Romantic Date Night in Rome (PHOTOS)
(Celebuzz)