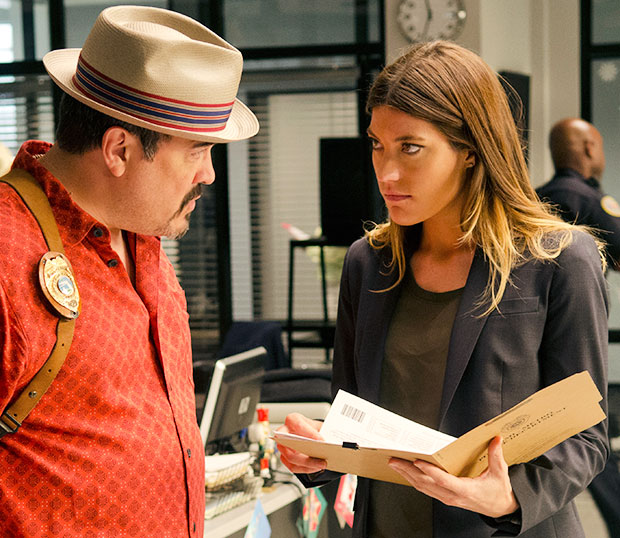 "Because in a blink...everything can change."
Welp, to use a few words of the Debra Morgan variety: holy f**king shit, that was an episode. Holy mother of balls, so much just f**king happened. Holy f**kballs, everything is different. OK, OK, I feel better now. Do you? Good. Well, tonight's episode of Dexter saw many spinning plates begin to crumble and fall. It was an elegant dance that Dexter was doing—balancing Deb, work, Hannah, The Bay Harbor Butcher, and (previously) The Dark Passenger all at once—but nothing so intricate can last forever. And this episode is full of ends. As a precursor to a finale, it seems like a hard one to top—mostly because it felt like a finale, and was one of the best episodes of the season. Next week should be interesting.
If you were a woman in Dexter Morgan's life, tonight was interesting for you. Three women want Dexter, for three different reasons: Debra Morgan, Hannah McKay, and Maria LaGuerta. You have to do whatever it takes to make sure the outcome you so desire is achieved. Whether motivated by what is right, what is wrong, the truth, or even love, tonight's cleverly-titled episode "Do You See What I See?" showed that the only thing you can really trust, is yourself.
"It's because my love of Dexter that I'm willing to do whatever it takes."