Louis, Say Bonjour to Nicolas!
It was a long time coming. Ever since Marc Jacobs' highly publicized leave from Louis Vuitton, Paris has been pointing fingers in a very specific direction – Nicolas Ghesquière. After several weeks of denials and "no comment"s, our hunch was proven right: the former Balenciaga designer has, indeed, found a new home at LV.
The big question on everyone's mind is how will Ghesquière alter the aesthetic of the Vuitton brand. The 42-year-old designer, who spent 16 years at Balenciaga, is credited for taking the fashion house to unparalleled success and making its runway shows fashion week's hottest ticket. His distinctive aesthetic — edgy yet classic — won over both fashion and celebrity crowds. Among his biggest hits: the model-favorite City bags, the $100,000 gold leggings (Beyoncé scored them) and of course, dressing Nicole Kidman for her wedding to Keith Urban.
It will be interesting to see how Ghesquière redefines LV in the luxury market. His ability to merge elements of downtown chic with high society might just be exactly what the brand needs.
What we can expect is a changeup in muses: will Ghesquière stick with Marc's girls — like the Sofia Coppola and Michelle Williams — or will he introduce Kristen Stewart and Charlotte Gainsbourg to the house?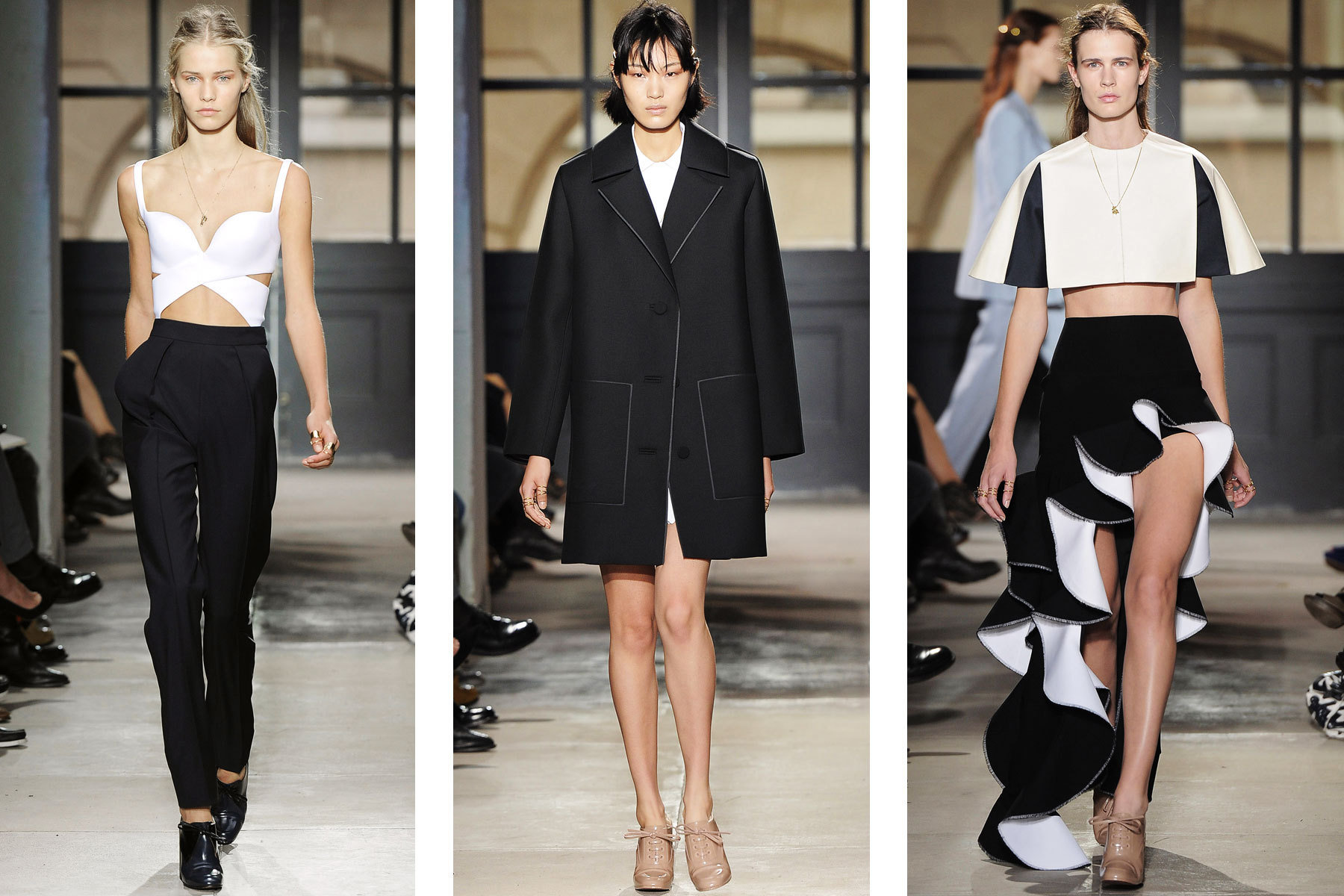 Getty Images
No matter what, we know we can expect great things from you, Ghesquière, and we're anxiously awaiting what you'll bring to Louis Vuitton. Peek through the highlights of Jacobs' and Ghesquière's last shows for Louis Vuitton and Balenciaga in the gallery below.