10 Reasons to Be Excited for 2013

Aw, another year? Really? More taxes, annoying celebrity Instagram photos, and Taylor Swift boyfriend scandals? That's not what we signed up for when we totally bought into that Mayan Apocalypse thing, universe. We just don't know if we can take another Swifty break-up. We'd take the Rapture any day.
Still, there are some legitimate reasons to be excited that we made it out okay, even without John Cusack's help. From the return of a beloved, quirky sitcom to one of the most badass blockbuster concepts ever, behold our top 10 reasons to be excited for 2013:
Big-Screen Blockbusters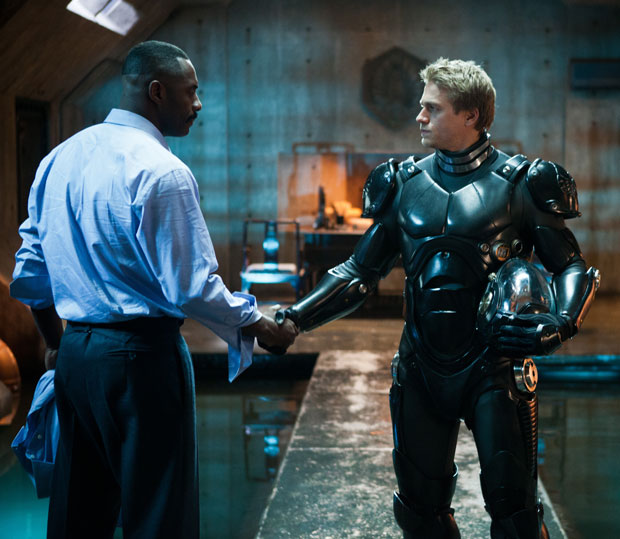 Pacific Rim: Pacific Rim is a Guillermo del Toro-directed sci-fi thriller, where the likes of Jax from Sons of Anarchy (Charlie Hunnam), Stringer Bell from The Wire (Idris Elba), and Charlie from It's Always Sunny in Philadelphia (Charlie Day) team up to create giant, man-controlled robots to fight the alien monsters who sprouted from a crack in the ocean. If you're not already peeing yourself, we can't help you.
Man of Steel: What our world needs most — even more than its own Superman — is a good movie about Superman. After the disastrous Superman Returns incident of 2006, we were hesitant when it was announced that Henry Cavill (The Tudors) would put on the suit for yet another remake. But when we learned that Christopher Nolan (Batman Begins, The Dark Knight, The Dark… you get our drift) would produce, and when the stellar cast assembled, we felt better. Then the trailer came out, and now we're just ridiculously excited.
Star Trek Into Darkness: We really enjoyed the franchise's first go-round back in 2009, and having J.J. Abrams back at the helm — as well as American Horror Story baddie Zachary Quinto as Spock — gives us confidence for the sequel. Oh, and Benedict Cumberbatch plays the villain, so there's that.
NEXT: Small-screen wondersReally Good TV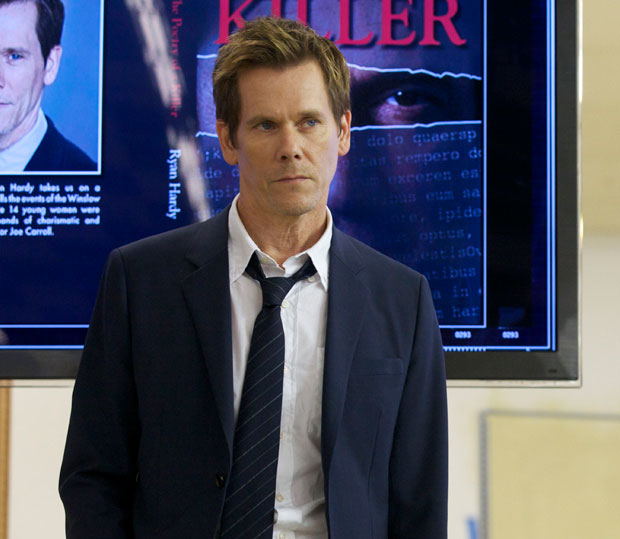 The Following: We've already seen the pilot for the new Kevin Williamson drama, which stars James Purefoy as a behind-bars serial killer with a terrifying worldwide following (get it?) and Kevin Bacon as the FBI agent who has no choice but to stop him. It. Is. Terrifying. Also, it's unlike anything you've ever seen on network TV. Do give it a shot — unless you enjoy sleeping at night.
Arrested Development:
New episodes of Arrested Development seven years after its cancellation? Come on! This must be an illusion, Michael. But it's true — production began last summer, and 12-15 episodes (featuring cameos by beloved guest stars like Liza Minnelli, Henry Winkler, Mae Whitman, and Judy Greer) will premiere on Netflix early this year. But one major question remains  — whatever happened to Steve Holt?
Bates Motel: A weekly look into the relationship between Psycho's resident psycho (Norman Bates) and his mother, starring the kid from Charlie and the Chocolate Factory (Freddie Highmore) and movie star Vera Farmiga? Sounds pretty cool. Add some enticing trailers and the fact that it's produced by Lost guru Carlton Cuse, and we're sold.
The Americans: FX has proven itself to be a go-to network for quality drama (we're talking to you, Sons of Anarchy, Justified, and American Horror Story), and the idea of a show about Cold War KGB agents posing as everyday Americans is pretty awesome — especially when you throw in Keri Russell as the main agent, who is in an arranged marriage with another agent (Matthew Rhys). Oh yeah, and they have kids who have no idea that their parents could be activated at any second.
NEXT: From the page to the screen (finally)
Our Favorite Books, As Movies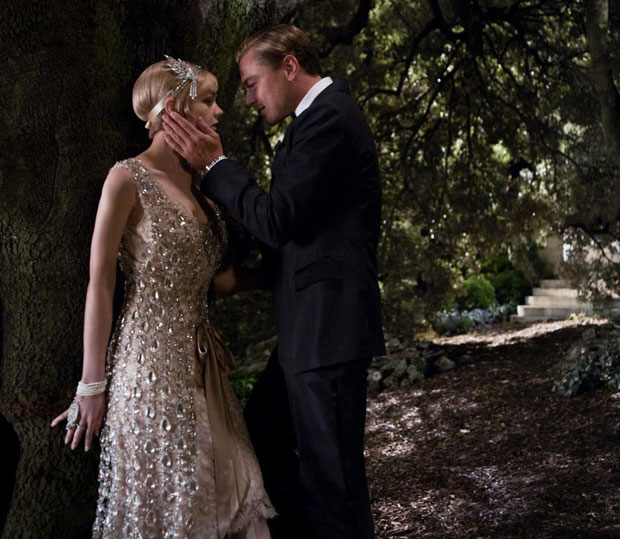 The Great Gatsby: "He smiled understandingly — much more than understandingly. It was one of those rare smiles with a quality of eternal reassurance in it, that you may come across four or five times in life. It faced — or seemed to face — the whole eternal world for an instant, and then concentrated on you with an irresistible prejudice in your favor. It understood you just as far as you wanted to be understood, believed in you as you would like to believe in yourself, and assured you that it had precisely the impression of you that, at your best, you hoped to convey." Sigh. We love you, F. Scott Fitzgerald, and we're hoping that Leonardo DiCaprio, Carey Mulligan, Baz Luhrmann and co. do you justice. If not, that'd be a bigger crime than hitting Myrtle with a car.
Ender's Game: Here's a reason to stick around until November: A big-screen adaptation of Orson Scott Card's devastating sci-fi novel Ender's Game! The story of a brilliant boy whose childhood is stolen when he's picked to save the world from aliens has been haunting parents and kids alike for generations, and we can't wait to see what director Gavin Hood can do with it.
World War Z: Sorry, Walking Dead — we love you, but Max Brooks' World War Z is arguably the greatest work of zombie fiction in the land. The things human beings will do for survival — and they ultimately do survive — when faced with fear, abandonment, and uncertainty are explored via multiple eyewitness accounts told to a U.N. employee in the novel. The film is taking a different approach — the U.N. employee (played by Brad Pitt) isn't trying to explore the catastrophe after the fact, he's the tried and true action hero trying to save the day. We like the first idea better, but are excited to see what Marc Forster has done with the source material.
Follow Shaunna on Twitter @HWShaunna
[PHOTO CREDIT: FOX, Warner Bros. (2)]
MORE:
Apocalypse Nowish: How Movies, TV Think the World Will End
10 Unanswered Pop Culture Questions We NEED to Figure Out Before the World Ends
The 20 Best Movies of 2012 (and the 5 Worst)

20 Hottest Bikini Bodies of 2012: Kim Kardashian and More!

Best Movie & TV Ugly Criers of 2012: PICS