2012 Emmy Longshots: 'Girls' Scene-Stealer Zosia Mamet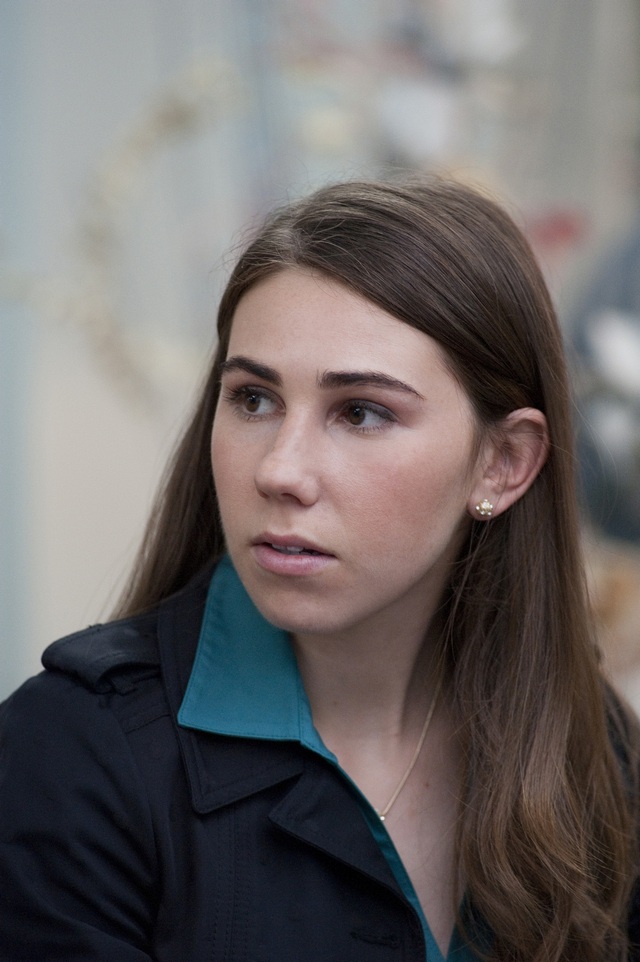 You love them, we love them, and it's high time Emmy recognized them. We're talking about the TV actors and actresses who have yet to be recognized by the Academy of Television Arts & Sciences, despite drawing us in week in and week out with their awe-inspiring ability to make us laugh, cry, or a weird combination of both. So every day here at Hollywood.com, we're going to be saluting those on the small screen who deserve an Emmy nomination, longshot status be damned. Today, we cast our ballot for Girls star Zosia Mamet. 
On paper,
Zosia Mamet
's character on
Girls
, the lovable, but naive Shoshanna can be categorized as a new school neurotic upper-class New York Jew. But the 24-year-old actress (whose wide range on the small screen has already been evident with her turn as Peggy's lesbian friend Joyce on AMC's
Mad Men
) manages to achieve a perfectly balanced high wire act with the character. 
While other actresses would have been tempted to play too over-the-top (Shoshanna and Jemima Kirke's free-spirited Jessa are, arguably, the more animated girls) or underplay her less attractive qualities (a spoiled rich girl with all the luxuries of Manhattan life at her disposal whose main objective seems to be finding a man), Mamet has carefully crafted her character into a motormouth princess who you would likely avoid in real life, but whose every sped-up word on Girls you hang on to. ("I'm so happy to see you, I could murder you.") Not to mention, she's the most likable one of the bunch. 
The more impressive feat is that Mamet has mostly avoided the massive heap of backlash the boundary-breaking series has received. While Mamet, like the show's creator/writer/leading lady and target of most of the anti-
Girls
scorn
Lena Dunham
, is also from a privileged, famous background (she's the daughter of
David Mamet
and
Lindsay Crouse
and granddaughter of
Russel Crouse
), attention towards the actress has primarily been focused on her performance as Shoshanna, "the least virgin-y virgin ever." Well, former, least virgin-y virgin after that
finale
. Don't you dare mess with our girl, Ray. 
That may just be the ultimate testament to Mamet's power on the series, too. While media darling Dunham (who, despite all the backlash, has just as many fervently supportive fans, some of which will likely be Emmy voters) can be hard to differentiate from her character at times, Mamet's darling Shoshanna feels unique, a breath of fresh air in an often times dark and cynical comedy. 
That's not to suggest that Mamet's Shoshanna — or Shosh, if you will — is only providing Girls' much-needed hit of broad and physical comedy. (Take, for instance, her drop-dead funny brush with inadvertent drug consumption gone awry in the episode "Welcome to Bushwick a.k.a. The Crackcident.") While she does bring that to the table, the versatile actress provides something bigger to the scope of the groundbreaking show. She's the one who embodies the feminine side that so many viewers can relate to (watching bad TV in a Snuggie) that her friends, who are so hip she "could puke," would never dare embrace. She's also the voice that acknowledges Sex and the City was, for a generation of girls, a huge part of their lexicon/way of thinking and paved the way for Girls to even happen. (For the record, Shoshanna would definitely be a Charlotte.) 
But, more than anything, Mamet's Shoshanna is the most quietly surprising of quartet. (Okay, maybe quiet isn't the best word to describe her.) Shoshanna may come off as a nervous wreck, but she's handled so many situations in a way her friends could never dream. While Dunham's Hannah danced around her feelings with Adam, waiting for him to let their relationship status question mark come to a head, Shoshanna has never failed to tell a guy who she is and what she's looking for. If Hannah is a representative of our scared, unrelenting inner dialogue, Shoshanna is, mercifully, that unfiltered part of us that lets it all out. 
Mamet has made the playful, yet nuanced Shoshanna both Girls' colorfully dressed black sheep and the one viewers most want to include in their own gang. If Emmy knew what was good for her, she'd let Mamet into her inner circle as well. 
[Photo credit: HBO] 
More: