2012 Presidential Debate: Who Won: Barack Obama or Mitt Romney?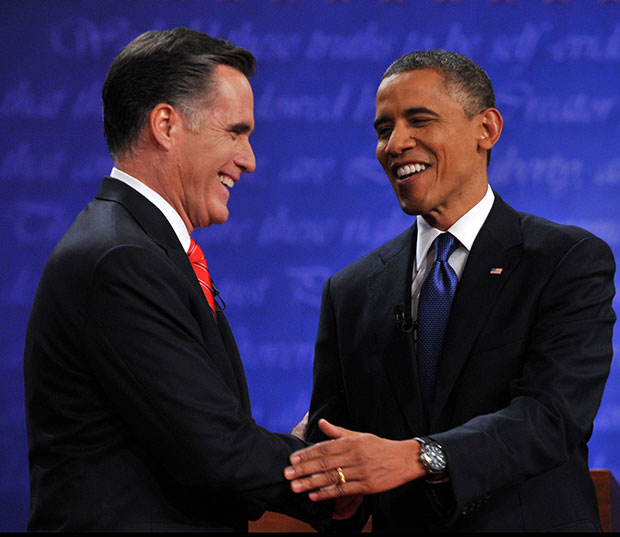 It was an intense night during the first Presidential debate between incumbent President Barack Obama and former Massachusetts governor and Republican candidate Mitt Romney. There was a lot of mud-slinging, a wary moderator (poor Jim Lerher), and plenty of stuff to revisit. Tonight's debate was supposed to focus mainly on domestic issues, but fell mostly to discussion of jobs and Obamacare. While Romney took a more aggressive approach to bucking the rules and stating his claim, President Obama took a more staid, almost professorial attitude. Did either approach help or hurt your candidate of choice? Only time will tell.
And while we hold onto our Big Bird dolls tight (Romney can't take our beloved PBS away, can he? What about Downton Abbey? We cannot live in a world without the Dowager Countess, Mittens) and wait for the next three debates to start (two more presidential, one vice presidential), we ask you, fair Hollywood.com readers: who do YOU think won tonight's debate?
Follow Alicia on Twitter @alicialutes