10 Characters That Must Return for '24' (and a Crossover Dream)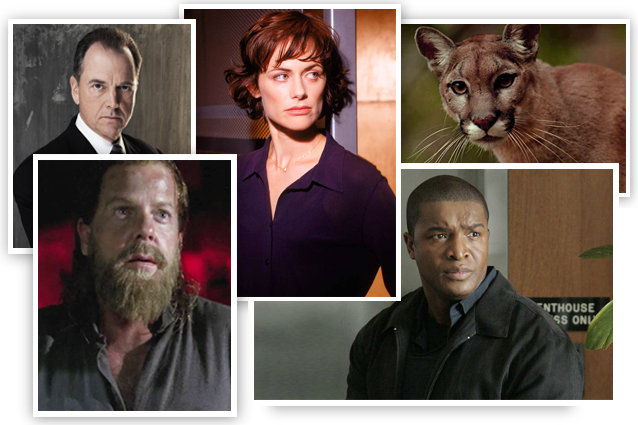 Hollywood's ideas are cyclical. Example: even though Season 8 of 24 was touted as the final season, there were always rumors that the show would return for a feature film outing. That never happened, but franchise don't disappear: 24 is set to come back next season in limited series form. With Touch cancelled by Fox, Kiefer Sutherland is set to return as counterintelligence operative Jack Bauer in a 13-episode run, reports EW. Does that mean 24 is dropping the real time approach? Will the series even take place after the events of Day 8? Who or what is going on?!
Breathe, 24 fans. There's still lots of time on the clock before solid details regarding the series surface. No need to strap the series writers to any chairs and torture them with broken lamp parts just yet.
In anticipation of the new 24 saga, we've wrangled 10 characters from the show's past we're crossing our fingers return. Since anything goes during an episode of the show, we let our imaginations fly: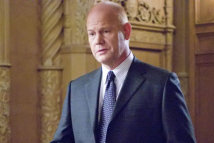 Aaron Pierce
The secret service agent became a fan favorite simply because he survived longer than most of the other characters on the show. While he didn't appear in 24's final season, Pierce (played by actor Glenn Morshower) evolved from background White House player to ass-kicking government agent up until Day 7 (in that season, he uncovered an assassination plot tied to the President's daughter, Olivia Taylor). If there's a Presidential character in 24's limited run, then Pierce needs to step back up to guard them.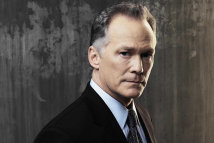 Bill Buchanan
Unlike Secret Serviceman Pierce, many of 24's most lovable characters kicked the bucket at some point over the course of the show's run. But for every silent countdown indicating the demise of a series regular, we got a double gasp-worthy moment of a dead character's return. So depending on when the new series takes place — it could be a "day" in-between previous seasons — or how wacky it's willing to get, killed off cast members could be resurrected. So we suggest bringing back Bill Buchanan, actor James Morrison's CTU agent who went out with a bang saving Jack's life. He was kind of a wooden suit early on Day 4, but a bit of scruff turned Bill into the wise sage of the CTU team.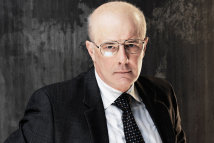 Mike Novick
A little bit smarmy, a little bit heartfelt, and a look that is reminiscent of Dick Cheney, Jude Ciccolella's Mike Novick managed to appear in the first two seasons, fall off the grid, then reappear on President Charles Logan's staff in Season 4. Mike's always played both sides of the field. Any good 24 season requires absurd amounts of shadiness and that's the void Mike easily fills. Especially if…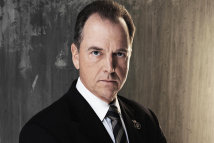 Charles Logan
… a certain diabolical ex-President returns to the cast. Look, I know Logan (Gregory Itzin) shot himself in the head at the tail end of Season 8, but the EMTs explained that he would survive (albeit with a bit of brain damage). Logan is 24's version of Hannibal Lecter: manipulative, soft-spoken, and evil at the core. He can help, he can hinder, but most importantly he takes any mild-mannered thriller plot and turns it on his head. Who knows how his recovery went post-attempted suicide, but it's safe to say Logan could return even crazier than before — and who wouldn't want to see that?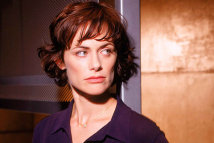 Nina Meyers
Another deceased 24 character I'll believe is dead when she doesn't return for the new limited series. Nina is wicked, and while all the CTU ladies are staples of the show (we love you, Chloe), few chew up scenery like Sarah Clarke's Nina. We haven't seen her since Day 3 when Jack shot her at point blank range. An intelligent person would believe that's it for Nina — but we've watched too much 24 to fully embrace logic. Either Fast Five style reveal that Nina survived the gunshot or set 24 2in an alternative timeline. Find a way, creators.
Sherry Palmer
Speaking of 24 ladies who give the hulking gents a run for their money, how about reviving Sherry Palmer for another turn in the White House? Setting the limited series within the existing timeline might be the only way to work Penny Johnson Jerald back into the terrorist plotting tapestry of the show, but it's worth it to get the scheming First Lady back (and if she comes packaged with David Palmer, great). Sherry added a Manchurian Candidate touch to the early seasons of 24, an element of paranoia lost down the road when the series relied on atomic bombs and global horrors.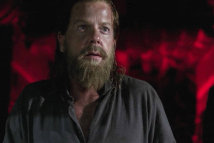 Bearded Jack Bauer
Given: Jack Bauer will return for the new 24 season. Less of a given: He'll return looking like he did in the first episodes of Season 6, after being kidnapped and tortured by the Chinese for 20 months. I love me some Jack Bauer power hour, but I also like broken Jack — and I much prefer a guy on the run, a guy under pressure, a guy with nothing left to lose except the mission he puts on himself, then variations of the "troubled Jack" persona that feel forced (see: heroin addiction). When 24picks back up, here's hoping Jack has had his a** kicked. Severely.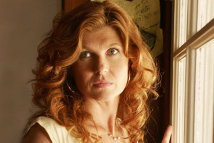 Diane Huxley
Will Jack have a love interest in the new 24 series? He may not have time, but just in case, let's bring back Connie Britton's Season 5 character to add a bit of hope to an often bleak landscape. As someone who never really like Audrey Raines, Jack's longtime, post-wife gal pal, I'd be happy to see Jack emotionally reconnect with Diane (even if it's an excuse to add Britton's vibrance to the new series).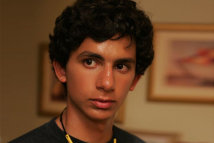 Behrooz Araz
Behroooooooooz. The son of a sleeper cell ringleader just wanted to make out with his hot blonde girlfriend, but nooooooo — Dad had to involve him in his plot to blow up nuclear power plants. At the end of Day 4, Behrooz was captured by evildoer Habib Marwan never to be seen again. His conclusion is one of the series big question marks (although answered in non-canonical deleted scenes) and he could make a great hero or villain in the revival of the show.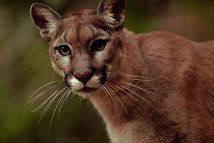 The Cougar
Run, Kim.
OK, maybe we don't need the infamous Season Two feline to literally make a reappearance in the new run of 24, but we do want something likeKim's run in with a cougar to go down. Levity is important. And adorable, if it comes in the form of a mountain cat.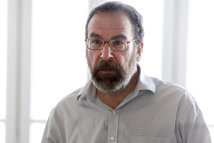 Bonus: Saul from Homeland
The hit Showtime drama shares a creator with 24 in Howard Gordon, who might just be mad enough to collide his two hit properties into one madcap, Taliban-chasing romp. Jack teaming up with Carrie? Perhaps Mandy Patinkin's Saul could bring them together….
Who do you think should come back for 24 2.0? Voice your returning cast demands in the comments.
Follow Matt Patches on Twitter @misterpatches
More:
Will Fox Bring '24' Back to Life?
Details on Fox's Cancellation of 'Touch'
Who Is the Best TV President?
---
From Our Partners:


What Happened to 33 Child Stars (Celebuzz)


40 Most Revealing See-Through Red Carpet Looks (Vh1)