'24' Showrunner Developing New Series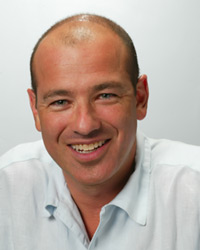 Source: The Hollywood Reporter
Howard Gordon, who's been running operations on Fox's long-running 24, has set his sights on his next gig at the network. Together, the company and producer will develop Prisoners Of War, the original series for Keshet Broadcasting whose recent launch in Israel has drawn a lot of attention, for American audiences under the working title of Patriots.
Featuring an all-star cast, the Israeli "POWs" tells the story of three soldiers who return home from 17 years in Syrian captivity and must readjust to life in Israel and reunite with their families.
Tentatively titled "Patriots," the American version will revolve around three U.S. soldiers presumed killed during the invasion of Iraq in 2003 who are found in a cave 10 years later.
"They come home greeted as heroes, but they are traumatized by the treatment there, and their families have become collateral damage to their captivity," said Gordon, who exec produces the project with Gansa, Gideon and Keshet's Avi Nir. There will be some mystery about what happened during their years in captivity and the possible threat one of the soldiers might present, Gordon said of the project, whose genre he describes as "suspense, psychological drama."
The U.S. version also will introduce a new character, a counterterrorism agent — and no, his name won't be Jack Bauer.