3 Times Sally Draper Was Incredible on 'Mad Men'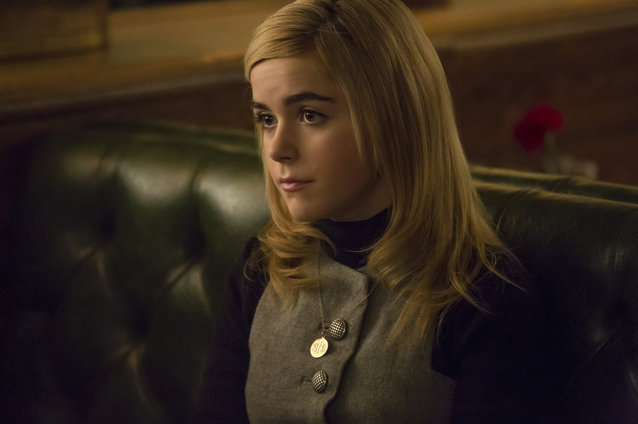 AMC
Mad Men's final season is officially underway, and since we've looked back at the best of Peggy Olson and Joan Harris' incomparable fashion sensibilities, it's time to celebrate another young woman on the show: Sally Draper. Sally is a strange little girl, to say the least, and it's been truly fascinating watching actress Kiernan Shipka grow up as the daughter of Don and Betty. She's given us plenty of laughs over the years, but she's also brought on some of the most shocking moments on the show. Here are just three of many, many times when Sally Draper was incredibly rad.
When She Embraced Her Own Budding Sexuality, Albeit at the Wrong Time
Now this was awkward. Watching Sally's self-pleasuring scene in "The Chrysanthemum and the Sword" was both uncomfortable and fascinating. Some even dubbed the episode "Sally Draper's Sexual Revolution." After her parents' divorce, her mother's re-marriage, and her dad's various ladyfriends-turned babysitters, Sally had had enough. She chopped off her hair, declared that she knows what sex is (she doesn't), and then proceeded to masturbate at a friend's house. On the one hand, you related to Betty's mortification. But you're also impressed with young Sally, boldly going where many people didn't even know to go before Cosmopolitan and The Vagina Monolgues. We appreciate your quest for liberation, Sally.
She Knows NYC All Too Well
One incredible fashion moment from Sally occured the night Don was receiving his award from the American Cancer Society. She got all dolled up in a gorgeous metallic-colored dress, and some bad-ass white boots (which she immediately had to take off, along with her make-up). But, after walking in on Megan's mother and Roger Sterling in a horribly compromising situation, she gets on the phone with Glen and describes the city with one word, the only word that fits sometimes: "Dirty."
Draper's Funny Little Valentine
It's difficult to say exactly where Season 7 is going, but in "A Day's Work" we watched Sally finally make amends with her father. After literally catching him with his pants down last season, she finally addressed her father and says some things that Don really needs to hear. Let's face it, Don can be pretty terrible, and sometimes we just want someone to put him in his place. Sally laid it on heavy: "Do you know how hard it was for me to go to your apartment? I could have run into that woman. I could be in the elevator, she could get in, and I'd have to stand there, smiling, wanting to vomit while I smell her hairspray." But by the end of the episode, she was Don's anchor of sorts, wishing him a Happy Valentine's Day and saying "I love you" to his surprise.
Follow @Hollywood_comFollow @shannonmhouston