'30 Rock': Chronicling the Final Chapter — Week 6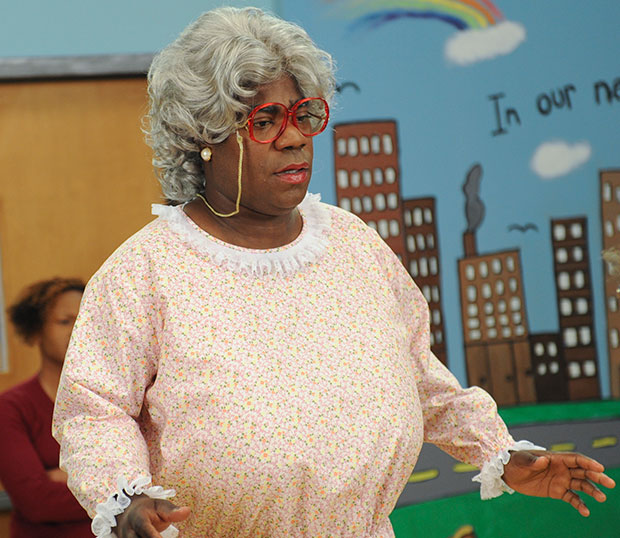 "Having it all" — the theme that has pervaded through all seven seasons of 30 Rock, an idea that has its claws deeply embedded in the heart and mind of Liz Lemon. Professionally, she's living out her dream… a dark, mediocre, panic-inducing dream though it may be. But personally, Liz has always been left wanting. Recent years on 30 Rock have given Liz a stable, attentive, good-hearted boyfriend (the frequently absent James Marsden) and the opportunity to have a child, something of which she has always longed. But even with all things clicking on the home side of things, this latest episode of 30 Rock forces Liz to admit something: she can't have it all. She can't have the perfect personal life and still remain in her demanding position of employ. And when Liz does grow horror stricken with this realization at the end of the latest installment, it provokes the following reaction:
Why the hell not?
Tina Fey, star and creator of 30 Rock, has served culturally as a role model for women since the inception of her fame. Her comedy, her acting, her book Bossypants have all encouraged a strong female identity, the overthrow of the male domination over the ideas of stardom and success.
On this week's ep, Liz undergoes foot surgery that renders her incapacitated during the taping of TGS, forced to take care of herself instead of overseeing shooting. As you can imagine, everything goes awry — the nefarious Hazel dupes Liz in order to cast herself on TGS, and the writers refuse to rewrite their sketches once production calls for a massive change in content. Once Liz realizes all the problems that face her program, she rushes from the comfort of her office down to set, effectively destroying her bandaged feet in favor of her show. The message: she can't both work her strenuous job and take care of a family.
30 Rock has dealt Jack Donaghy his share of personal follies, sure. One might recall a similar issue striking Jack in a Season 2 story arc involving his relationship with Congresswoman C.C. Cunningham (Edie Falco). Both parties couldn't tear themselves away from their jobs long enough to make their romance work, dealing Jack the same fate that has absconded with poor Liz: he had to choose between the professional and the personal.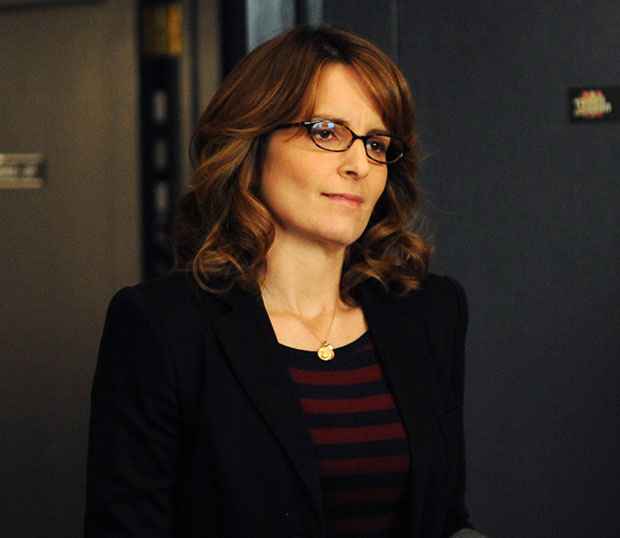 But that was different! That wasn't the conclusive story arc. That was when Jack was still struggling with his own identity, when we were to expect him to undergo problems that would, in time, transform via character growth. But this is Liz's final chapter — if we're meant to believe that she will, in fact, choose between work and a family, it seems to diminish the plight that Tina and Liz have upheld as long as the public has known them. Liz, simply in being, is an embodiment of the feministic plight, even in storylines not overtly tied to feminism. As such, why is she — the most capable, intelligent person on the show — forced to struggle with this kind of problem, when nobody else (Jack, Tracy, Jenna) seems to?
On the other side of things this week, Tracy's Tyler Perry aspirations come to full fruition when he releases a movie featuring his beloved Aunt Phatso character (a Madea parody), which slots a character based on Jack as the villain. Not much comes of this, but it's funny to see Jack and Tracy engage in a battle of wits and wills over the big screen incarnation of the executive.
And Jenna, shedding her monstrosity to show a little humanity (far preferable to the villainous side we see too often), tries to wedge her way between the blindsided Kenneth and his evil girlfriend Hazel. After accusations are made that Hazel is just using Kenneth to find out information about the TGS staff, the enamored Kenneth grows furious, pronouncing himself no longer friends with Jenna, Liz (who fires Hazel at the end of the episode following her stunt to get on the show), and everyone else by association. Dead by his hand? The fate looms…
I might very well be jumping the gun about the Liz sitaution. Maybe in weeks to come, Liz will realize she can indeed "have it all." If she is destined by the sitcom gods to start a family with Criss (Marsden), then maybe she and he will endure a harmonious home life while she continues to thrive on the insanity at NBC. Or maybe, if we are forced to see Liz choose, she'll at least pick work — her one true passion, with which she has stuck beyond all else. We'll have to see what awaits Liz… as long as she doesn't get out of the biz and find herself much "happier" as one half of a romantic pair, then we can call it moreover a satisfactory ending.
[Photo Credit: Ali Goldstein/NBC (2)]
More:
'Parks and Recreation' Recap: Every Dog Has Its Day
'Grey's Anatomy' Recap: The Blame Game
Britney, Demi, Simon, and Khloé on the Emotional Night at 'X Factor'

'Breaking Dawn — Part 2' Star Peter Facinelli Moves On In New York; 'Twilight' Actor Grabs a Bite With Actress Jaimie Alexander (EXCLUSIVE PHOTOS & DETAILS)
(Celebuzz)