'30 Rock': Chronicling the Final Chapter — Week 8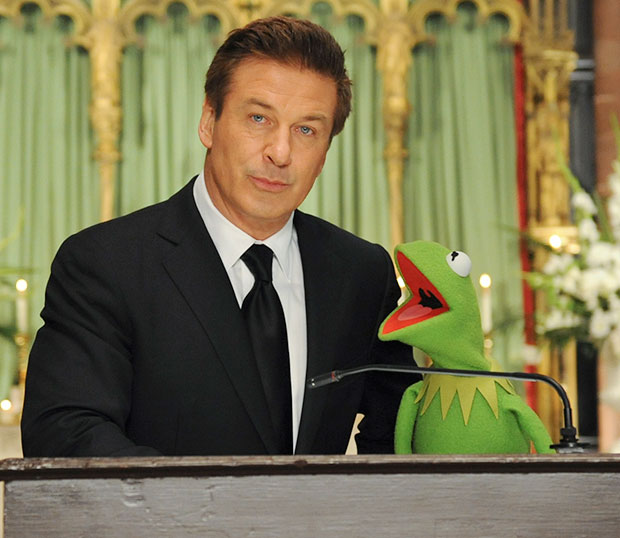 It's amazing that an episode of television can involve both the death of a major recurring character and the wedding of one of the series' stars and still feel like nothing happened. This week's 30 Rock, in the wake of Liz Lemon's marriage to hot dog vendor Criss Chros — an event that left me questioning the very fabric of my own world perspective — sets its gazers on two of the show's most toxic relationships: the wholly upsetting Liz and Jenna dynamic, a friendship-turned-enmity, and the far more interesting Jack and Colleen dynamic (Jack's mother, a role played to absolute perfection by Elaine Stritch). Although each of these storylines prevents a major change of course for its characters, neither seems to quite live up to potential.
Jenna Maroney is a character on whom I soured long ago. Gone are the days of her humanity; 30 Rock has transformed what used to be a likable, pitiable person, overwrought by insecurity and self-destructive habits, into a nonredeemable monster. She exhibits no compassion for anyone, least of all Liz, her alleged best friend. And all in the name of what is supposed to be humor, although the laughs come infrequently with Jenna lately. She's just plain hard to watch*.
But at the onset of this week's episode, "My Whole Is Thunder," Jenna seems like she might have an entirely sympathetic conflict: her grief over not having been invited to Liz's wedding. An offhand jab at the heroine for this offense early on in the episode seems to mislead the viewer into thinking that Jenna is simply hurt that her very best friend, her own maid of honor, chose not to include her in her day of matrimony. But this idea is quickly glossed over when the story turns focus on Jenna's ego. She simply needs to be the star of the show, the center of attention. She vies to reclaim this territory by staging her own "surprise wedding" during a Lifetime (.com… /garbagefile) ceremony recognizing Liz as a female role model, but Liz ambushes the ordeal by using her gift for lighting design to make Jenna look horrible and as such recoil into the shadows. Unimportant note: Oprah's friend Gayle is there. This show loves Oprah.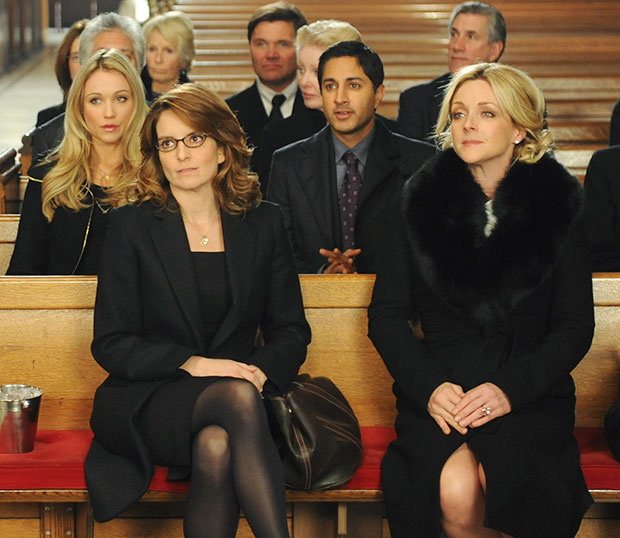 Later on, Liz and Jenna have some words that are meant, presumably, to conclude their longstanding toxicity once and for all: Jenna admits that she is impressed by how far Liz has come and is as such overwhelmed by envy. It's not the sweet and sad kind of "I wish I could be like you" kind of situation; it's more like a horribly bitter "I want you to perish" thing, but it's as close as the late-era incarnation of Jenna is going to come to humanity. The pair makes up and resigns one another back into the sad positions they have for the past few seasons upheld. Liz and Jenna might be a horrible thing to watch, but at the very least, hopefully, we can just put their "friendship" out of our minds for the rest of the series.
Meanwhile, Colleen Donaghy has returned to New York, once again wreaking havoc upon her son's psyche. It's the same old song and dance between them: she criticizes him for everything he does, he counteracts with a combative animosity. But it's all a pleasure to watch thanks entirely to Stritch, who has made Colleen an undeniable favorite among recurring 30 Rock characters. But… well… that's over. Because in this episode, as elderly parents are wont to do in later seasons of programs, Colleen dies.
Her death, brought on by heart attack, follows a fight with Jack about the very nature of their relationship. He calls her overbearing, she calls him ungrateful, all that jazz. But in lieu of an ambulance, Colleen demands that Jack escort her to the hospital in a horse-drawn carriage, presumably well aware that she might die on the way but insistent that she spend her last moments by her son's side, telling him, privately, that she just wants him to be happy.
We'll never know what Colleen's true intentions were in making this statement to Jack, but years of mommy issues have contorted Jack's brain to the point of automatically interpreting this to be one final passive-aggressive criticism; Jack reads Colleen's final words to mean that could hope only for happiness for her son as she believed him incapable of obtaining anything more. Not success, not greatness, not the superhuman stature for which Jack has always gunned. Just happiness. And of course, happiness is not even close to good enough for Jack. With that, he mourns his mother's dying opinion of him, reflecting on how all throughout his life, he understood her to never think he was good enough.
But we know that's not true. We've seen Colleen open up just enough in the past to suggest how proud she truly is of her "good boy." Jack, with that contorted brain and all, can't fathom this as a truth, so he plummets down a rabbit hole of dejection following his mother's death, questioning his own merits and achievements. It would be interesting if we were to see more of this journey, more of Jack coming to terms with Colleen's last words to approach the eventual, happy realization that his mother's lifelong critique of him is what turned him into the triumphant, accomplished person he is, but we really only see the aftermath: Jack pronouncing his realization at his mother's funeral, and going on to give the best eulogy ever. Irish poems, woodwind performances, an appearance from Kermit the Frog… it really is quite magical.
And then, not to be outdone again, Jenna takes the stage, using the platform of Colleen's funeral to finally have her own "surprise wedding." And Jack, acknowledging how irritated and appalled Colleen would have been with this atrocity, laughs heartily to himself and lets Jenna have her spotlight.
Again, it seems like this episode should feel like a big one. Colleen dies, Jenna gets married. But it's moreover a filler episode. Anything not furthering Liz's story at this point will feel that way. But I suppose we do have to give Jenna her happy ending (if only to get her out of the way), and transport Jack to his eventual peace of mind as well. And as for Kenneth and Tracy… well, they hang out in an elevator with a drunk Florence Henderson this week. It's actually quite delightful.
*Based on the novel Stone Cold Bummer by Manipulate.
[Photo Credit: Ali Goldstein/NBC (2)]
More:
'Parks and Recreation' Recap: Emotional Guardian
'Vampire Diaries' Recap: Tainted Love
'Grey's Anatomy' Recap: We Need to Talk About the Interns

Kate Middleton Pregnant: A Look Back at Famous Royal Baby Portraits (PHOTOS)

Pregnant Kate Middleton Leaves Hospital After Four-Day Stay