4 Reasons To Catch Up on 'The Fosters' Before it Returns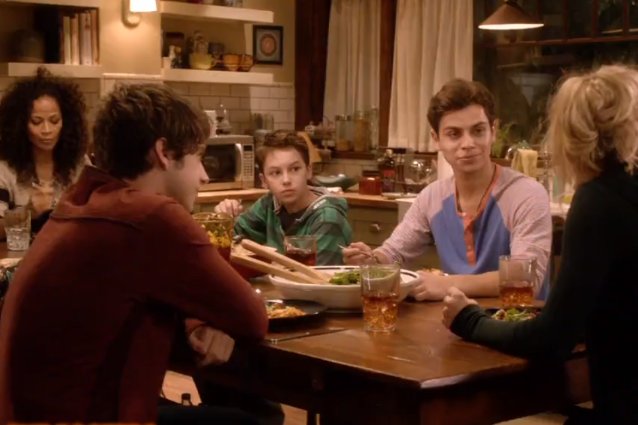 ABC Family
ABC Family has had a wide range of series over the past few years, but one of the best new shows in its lineup is The Fosters. The show, which premiered last summer, will be returning for its midseason premiere on Jan. 13 and we can't wait. If you're on the fence about whether The Fosters is for you, here are some reasons to catch up before the new season begins. 
Solid Teen Drama
We can all admit that we enjoy teen dramas. The audience of Pretty Little Liars certainly isn't made up exclusively of teenaged viewers — there's definitely some twenty-somethings out there watching it! Besides, we were all in high school once, we can still relate to teenagers, or we can tell them how they're ruining their lives, either way it's fun to watch.
Totally Relevant
The Fosters is about an atypical family consisting of two female life partners, one biological son, two adopted children, and two foster children. Plus, the son's biological father is in the picture. It makes for a lot of drama, but also a lot of heartfelt moments that will have you appreciating your own family — no matter how atypical they are. 
Perfect for Binge-watching
Like many teen dramas, the plot lines aren't too convoluted (it's no Doctor Who) so it's easy to sit down and watch the first 10 episodes in one day. Besides, half the episodes end with cliffhangers. You'll be hitting play on the next episode before you even realize what you're doing.
It's Actually Good
Even for those who avidly love TV aimed toward teenagers can admit that a lot of those shows can be fairly trashy, but The Fosters — while slightly soap opera-esque — is a really descent series. Similar to Switched at Birth, The Fosters shines a light on a community of people who are rarely represented on television, and that's awesome.