5 Best Guest Stars So Far on 'The Mindy Project'
The second season of Fox's The Mindy Project has pulled out all the stops — and called in a couple favors — in terms of guest stars. We're only part of the way into the season and The Mindy Project has had more guest stars than episodes, although we're not complaining. All the guests on the show have been fantastic comedic talents who have only added the laughs, but these are our five favorites (so far).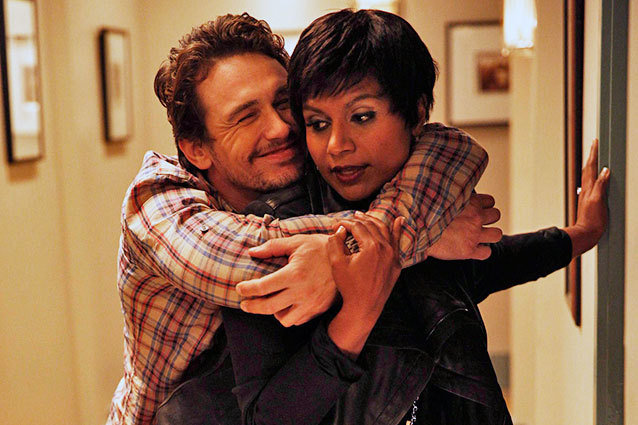 FOX
Vanessa Bayer
Saturday Night Live's Bayer guest starred recently on The Mindy Project as a slightly-boring love interest for Danny, but she quickly realized she deserves better. And we wished she'd had a bigger and better guest spot.
Timothy Olyphant
The Justified actor played skateboarding and tattooed Graham, who Mindy dates to prove she isn't too picky. We loved seeing Olyphant stretch his comedic muscles (by which we mean we loved seeing him shirtless).
Josh Peck
We were pleasantly surprised to see Peck on The Mindy Project as nurse Tamara's good-for-nothing boyfriend, Rayron, who had only been mentioned by name up until this season. Peck is a long way from his Drake and Josh days.
Glenn Howerton
The actor has proved his comedic talents for years on FX's It's Always Sunny in Philadelphia, but he's playing a very different character on The Mindy Project: Cliff, a straight-laced, no-nonsense lawyer (and a possible love interest for Mindy). 
James Franco
In one of the most notable appearances on this season of The Mindy Project, Franco guest starred as Dr. Paul Leotard. However, after a two-episode stint, he was gone and we were left feeling sad and Franco-less.