5 Reasons You Never Got Over Cristina And Burke on 'Grey's Anatomy'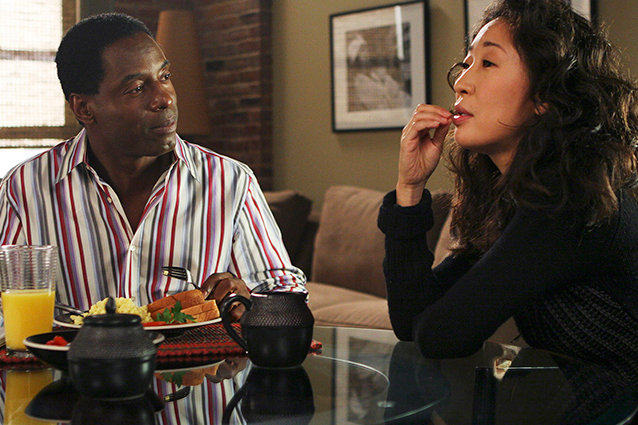 ABC
Isaiah Washington is getting ready to make an epic return to ABC's Grey's Anatomy. With his controversial exit way behind him, there's only one way to celebrate: by honoring the greatest couple to ever exist on the hospital drama. Cristina Yang and Preston Burke were it. Yes, we love Owen Hunt. And we don't necessarily wish that things had turned out differently. But as fans prepare to say goodbye to Sandra Oh (who is getting ready to make her departure from the show), we've gathered a small collection of Yang and Burke scenes from the good ol' days.
Thanks For The Coffee
Can we just take a moment to appreciate the chocolatey goodness of Isaiah Washington's body circa 2005? 
Best Dance Party Ever
When Preston started neck rolling so hard that he got a crick, you knew they were in love. You just knew it. And then… the whole "other apartment" thing got in the way of it all. Sigh… these two.
The Syphilis Line
Who could forget this moment? It took a hospital-wide syphilis outbreak to get them to officially confirm their exclusive relationship status. Monogamy is a beautiful thing folks.
THE WORST
Dammit Burke! She was ready! She was totally going to do it! Sort of! Booooo! Seriously. The end of Cristina and Burke was the worst, although that moment with Meredith and Cristina and the poor, innocent wedding dress (who was really the victim in all of this) was pretty sweet.
No, These Two Really Were the Cutest
This clip has everything in it that makes life happy, including Chinese food and the Corinne Bailey Rae song you wish could be the soundtrack to your life.
Follow @Hollywood_com Follow @shannonmhouston